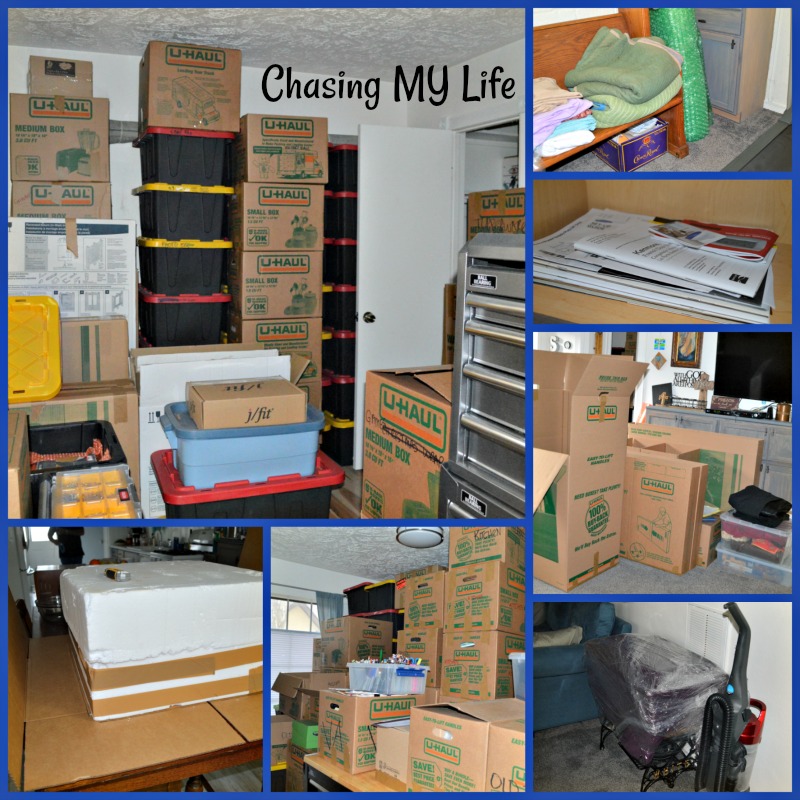 Things are moving along here and even seem to be dragging a bit at times, but I know they'll speed up at the end so am glad to have the time to pack properly and patch nail holes, etc… I'm using canned air and dusting everything REALLY well before packing also to make life easier when we finally unpack.

We are at that point of multiple lists and decisions. I have a list of utility companies, insurances, etc… to call and cancel and another list to just change addresses. I'm also sorting (BIG TIME) and amassing ALL the warranty books and such for appliances and things for the new owner to make his life easier.  I'm even including a list of the plumbers, pest control, utility companies and electrician that we used in case he needs anything since they are already familiar with the property.
With knowing that things are going to storage for a period of time, we chose to use ALL new boxes for a couple of reasons. The first being that NEW coordinated boxes are sturdier and stack better for a cross country move and in the storage unit itself. The second being that there isn't a chance of food stuffs or bugs from older or grocery oriented boxes going with us. We have had to make a couple of boxes to replace boxes that are no longer viable for odd shaped pieces.
We are also wrapping furniture (especially the antiques) in sheets and shrink wrap to protect the woods from dust and drying out too much. Most of the upholstered furniture is being sold or donated as it just doesn't hold up well in storage.