There are certain days, certain "anniversaries" that I hope will pass without tears and May 29th is one of them.
19 years ago hubby got me the BEST birthday present ever, the golden retriever puppy I had always wanted. We wanted a buddy for our 6 month old black lab, Gunner.
It was difficult to find a female puppy and eventually we found one, but there were a couple catches. She was two hours away and had to be named before we ever even saw her because they had to file the paperwork immediately. Oh and hubby had just had knee surgery, was on crutches and had National Guard Duty the weekend she HAD to be picked up.
We were at the VFW and trying to think of names. I knew her mom's name was Ruby so we started thinking about drink names that used alcohols that were amber or ruby in color. I started browsing through a Mr. Boston cocktail book and that is when we decided on SWEET WHISKEY SOUR. Since we had never met her we figured the name covered EVERY possible aspect of personality. We sure didn't need to include the sour part. Whiskey was the sweetest, most perfect dog ever.
Since hubby couldn't take me to get her, my brother did. We were NOT prepared the amount of cuteness we were going to encounter when we arrived. She was one of 12 puppies and I think 10 of them had some form of alcohol name… Amaretto, Brandy, Cognac … Turned out she was the runt of the litter. Teeny tiny really, fit in the palm of your hand size, wear my scrunchy for a collar size.
For all these years I can only truly think of maybe two times she ever got in trouble. Our plan for her to be a buddy to our black lab, Gunner didn't work out immediately. She was so tiny that she couldn't be left alone with Gunny. So, she started commuting to work with me and keeping the customers company at the Auto Repair shop I managed. She became a seasoned traveler and loved to climb onto the package shelf of my Camry so she could see everything along the way. I had a LONG drive (65 miles each way) so she really got to see A LOT of things that she thought were really cool. Eventually she grew into her breed size and she and Gunny became best buds.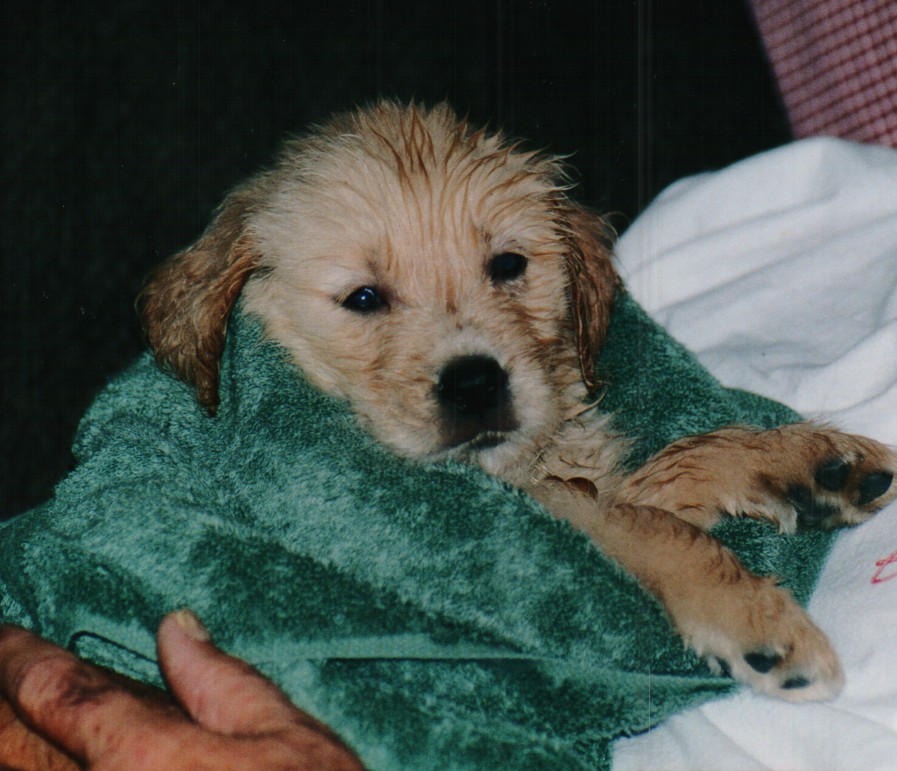 3 years ago was one of the saddest and hardest Memorial Day Weekends ever with our air conditioning going out during scorching Texas heat and NO ONE available until the next day to fix it and then waking up on Memorial day to the fact that we were going to be saying goodbye to the sweetest dog ever and with ABSOLUTELY no warning!
Her breed has a life span of 10-12 years and we had been battling with seizures and chronic ear infections for years, and then hip dysplasia and multiple tumors for a few months so knew we had been on borrowed time for quite awhile. We had been having to help her up and down for a couple months and then she had some sudden form of Inner Ear Infarction and could not stand or walk. The vet says it happens all of a sudden, but that doesn't mean we're not kicking ourselves for not finding a way to prevent it. Making this decision killed us, but ultimately her quality of life (or lack of) was the most important thing to us. She was hanging on for us, we knew that and it made it even harder to make the decision, but her sweet face in agony made the decision for us. Our vet has been in awe of her making it to 14 3/4, actually all our animals being so old for quite some time. We lost a 21 year old cat, Dickens in 2015 as she died in my arms, Sady was almost 20 and also died in my arms in January 2018 and then Gunny the black lab at almost 17 in March 2018. They all had good long lives, but are still so missed!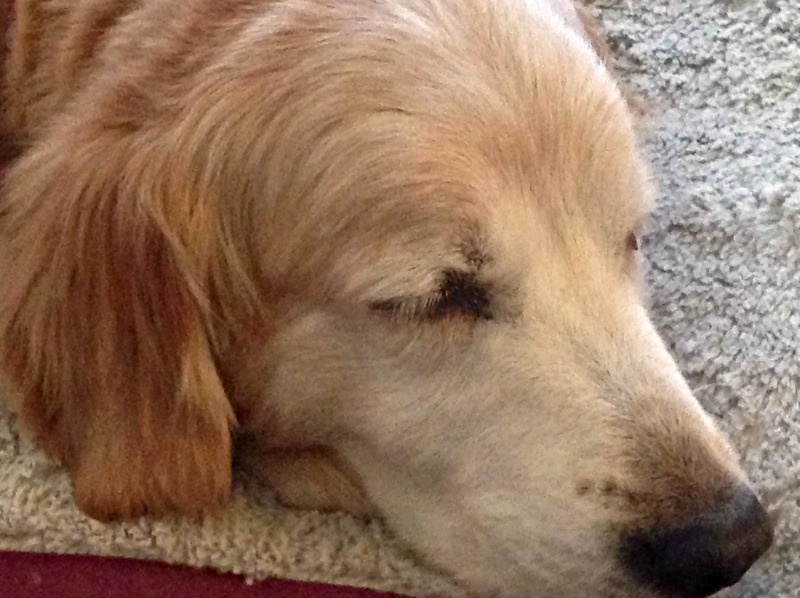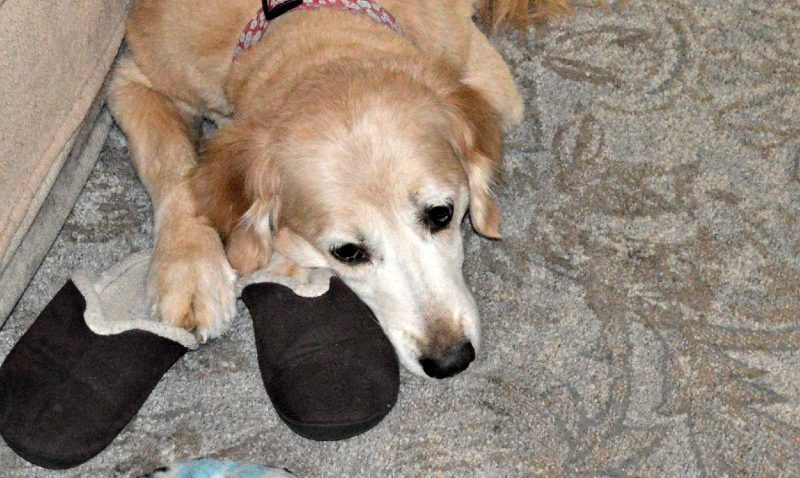 Save
Save
Save
Save
Save
Save