While we don't really miss Texas, there are parts and places we do miss.  One of our favorite seafood restaurants was RAZZOOS CAJUN CAFE – this we miss A LOT! I especially miss their stuffed fish!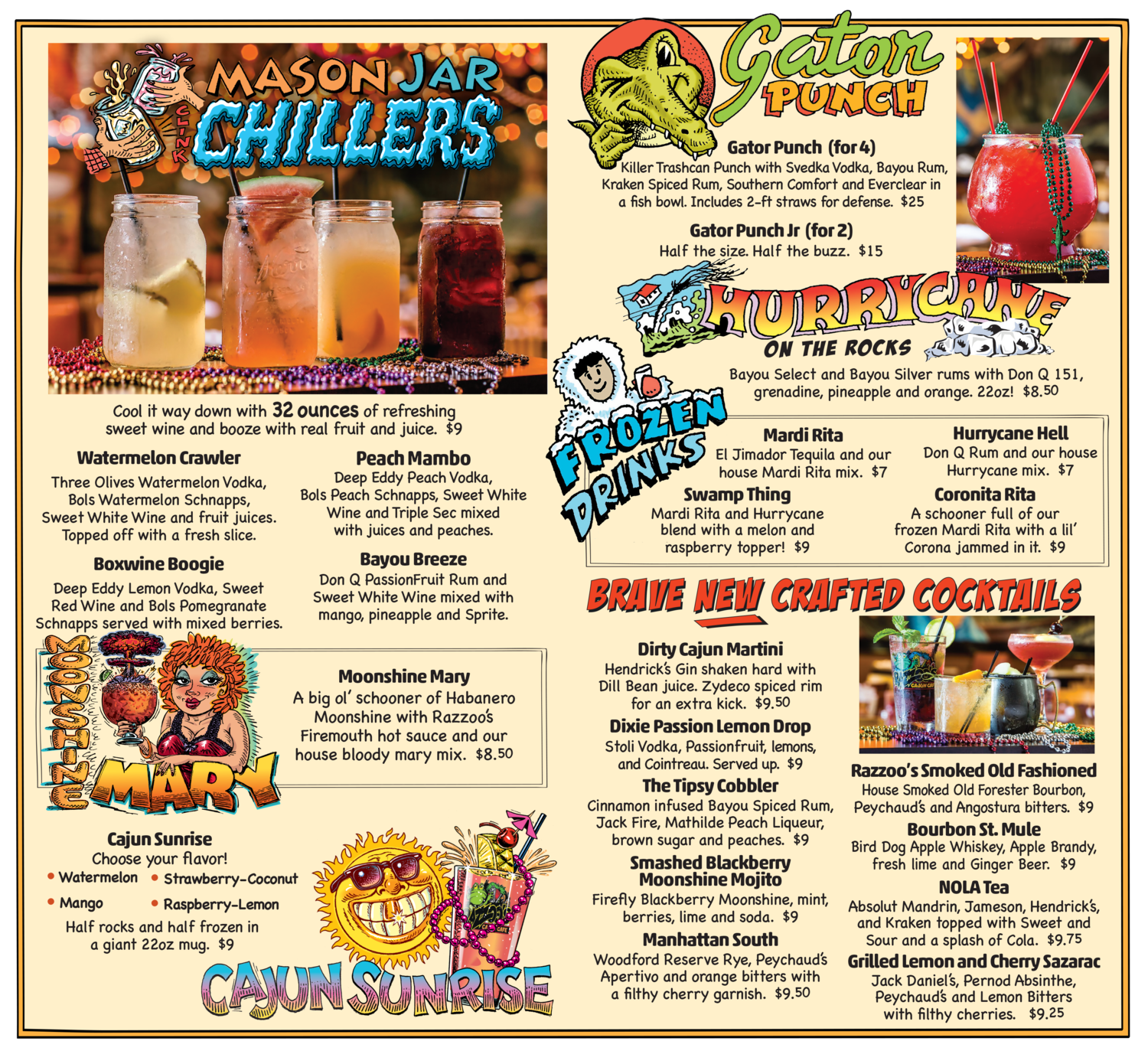 This recipe makes us feel like we're back there in the fun atmosphere sipping cocktails BAYOU BREEZES were my favorite,  Throw in some Mardi Gras beads and Zydeco music and it just feels like we're back there enjoying their southern hospitality.
CAJUN BARRAMUNDI
2 skin on Barramundi fillets of similar size
2 sprigs Dill, minced
1 tablespoon GHEE*
1 tablespoon butter
1/2 teaspoon Tony Chachere's creole seasoning
Fresh ground salt and pepper, to taste
1 teaspoon paprika
Lemon wedges
Over medium high heat melt butter and GHEE.
Score the skin side of the fillets.
Pat dry and generously season both sides with salt, pepper, paprika and Cajun seasoning.
Add fillets to sizzling butter skin side down.
Cook 4-5 minutes until skin begins to brown and crisp.
Flip fillets and cook another 3-4 minutes or until beginning to crisp and are cooked through.
Plate and sprinkle dill over fish fillets.
Serve with remoulade sauce.
NOTE*: I like the extra flavor from a well made GHEE, but butter or avocado oil could easily be substituted.
REMOULADE SAUCE
1/3 cup mayonnaise
2 tablespoons chili sauce
1 teaspoon Worcestershire sauce
1 green onion, minced
1/4 teaspoon cayenne pepper
Juice of 1/2 lemon
1 teaspoon creamy horseradish
2 cloves garlic, minced
1/4 teaspoon paprika
1/2 teaspoon Tony Chachere's creole seasoning
Mix everything together.
Cover and refrigerate for 1-2 hours.
Enjoy.