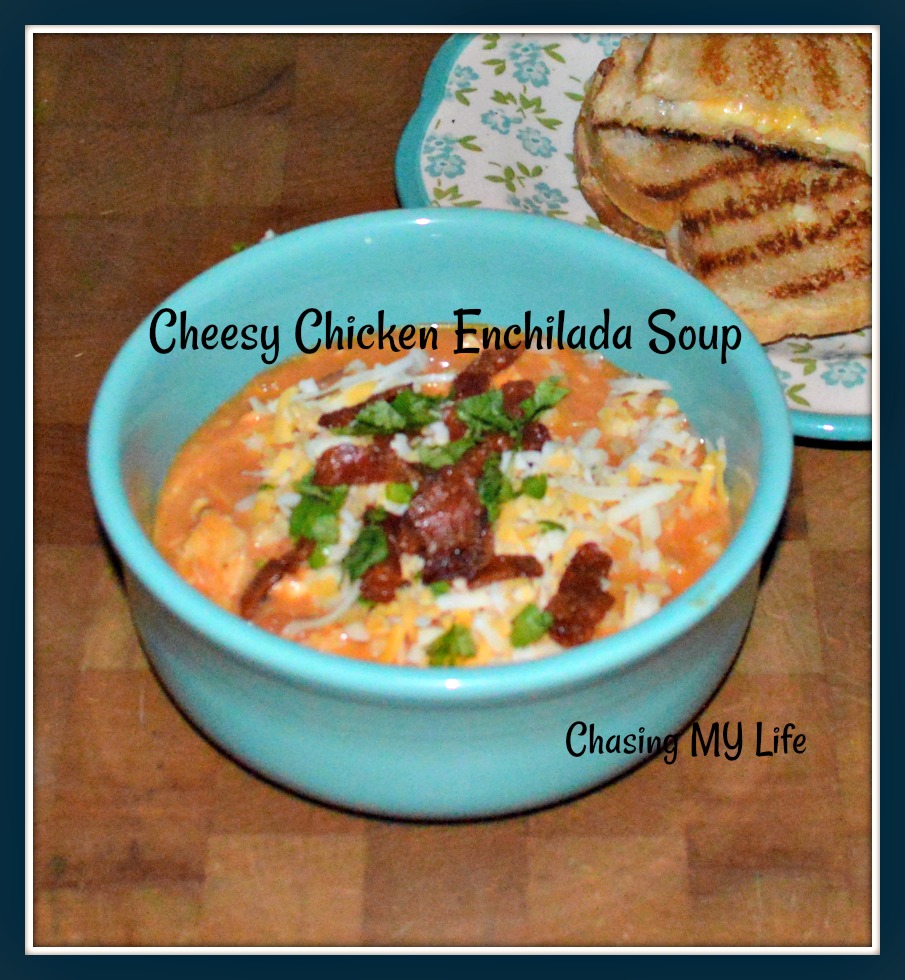 CREAMY CHEESY CHICKEN ENCHILADA SOUP serves 8
This soup is a true fiesta of flavors.
1 tablespoon avocado oil
1 large onion, chopped
1 green yellow pepper, seeded and chopped small
10 ounce can red enchilada sauce
8 ounces cream cheese, cut into small pieces
14 ounces rustic diced tomatoes
1 can black beans, drained and rinsed well
1 small can green chiles, drained well
1 can white shoe peg corn kernels, drained well
2 cups chopped rotisserie chicken
1 1/2 cups chicken broth
2 green onions, chopped fine
1 cup shredded Monterey Jack cheese
Heat the avocado oil in a large saucepan, over medium heat.
Add the onion and bell pepper pieces and cook for about 5 minutes until the onion is soft and translucent.
Add the enchilada sauce and cream cheese pieces, cooking until the cheese has completely melted.
Add the diced tomatoes, black beans, corn and stir to incorporate.
Add the chopped chicken breast and chicken broth, stirring and cooking for about 10 to 15 minutes just until the soup is heated through. DON'T boil this soup or the cream cheese will curdle.
Remove from heat and top with green onions and jack cheese before serving.
Garnish with your favorites.  I used cilantro and crisp bacon tonight.
Save