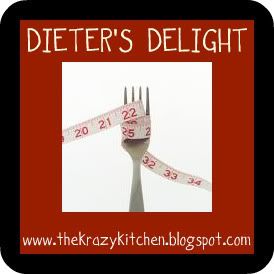 Dark Chocolate Pudding Pie With Candy Cane Frozen Yogurt
Serves 8
Prep time: 30 minutes
Freeze time: 1 hour
Cook time: 40 minutes
Note: Crushed candy canes make a pretty garnish for this luscious dessert.
1 pint nonfat vanilla frozen yogurt
1/4 teaspoon pure peppermint extract
6 small candy canes, crushed Nonstick cooking spray
1 cup flour
3/4 cup granulated sugar
6 tablespoons unsweetened cocoa powder (preferably Dutch-process), divided
2 teaspoons baking powder
1/2 teaspoon salt
1/2 cup skim milk
2 1-ounce squares unsweetened chocolate
2 tablespoons lightly salted butter
1 cup light brown sugar, packed
1 cup hot water
Soften frozen yogurt by letting it sit out for 15 minutes, then stir in peppermint extract and crushed candy canes. Freeze until firm, about 1 hour.
Preheat oven to 350[degrees] F. Lightly coat a 10-inch pie pan with nonstick cooking spray.
Whisk together flour, sugar, 2 tablespoons of cocoa powder, baking powder and salt in a large bowl. Set aside.
Combine milk, chocolate squares and butter in a small saucepan. Place over medium-low heat until chocolate and butter are melted.
Blend well into flour mixture. Transfer batter into prepared pie pan, spreading evenly across bottom.
In a small bowl, whisk together brown sugar and 4 tablespoons of cocoa powder. Sprinkle evenly over batter. Place pie in oven and gently pour hot water over everything (this will create a brownie like top and a gooey bottom).
Bake for 40 minutes; center will be pudding like.
Remove pudding pie from oven and let cool slightly. Spoon each serving onto a dessert plate, and top with a scoop of peppermint frozen yogurt.
Nutrition Score per serving (1 wedge of pudding pie and 1/4 cup peppermint frozen yogurt): 387 calories, 16% fat (7 g; 4 g saturated), 79% carbs (76 g), 5% protein (5 g), 2 g fiber, 148 mg calcium, 2 mg iron, 340 mg sodium.
What have you got that would be yummy for the holidays?