WHY IT WORKS: The crushed red pepper in the crust gives you a bit of a bite while the sour cream sauce tempers it smoothly.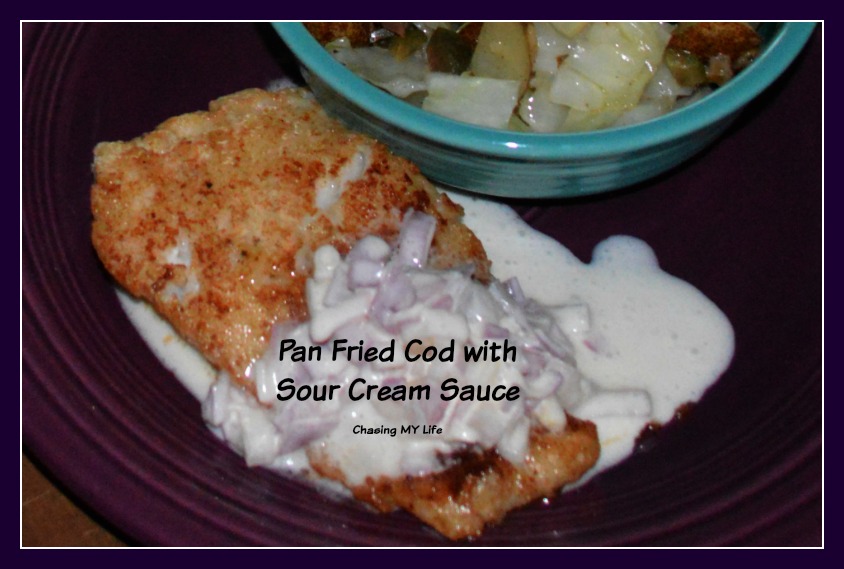 PAN SEARED COD with SOUR CREAM SAUCE
1 cod fillet per person
1 lemon, juiced
1/2 small shallot, finely minced
1/4 teaspoon crushed red pepper flakes
2-4 tablespoons rice flour
salt and pepper, to taste
2 tablespoons sour cream
2 tablespoons Avocado oil
Whisk together the sour cream, shallots and salt and pepper to taste. Add lemon juice as desired.
Heat oil over medium high heat.
Add flour, salt and pepper to a plate.
Pat dry the cod fillets.
Dredge cod fillets in flour and add to sizzling oil.
Cook 4 minutes on the first side and then flip for another 2 minutes until lightly browned and cooked through.
Serve over rice or with potatoes.
Save
Save
Save
Save