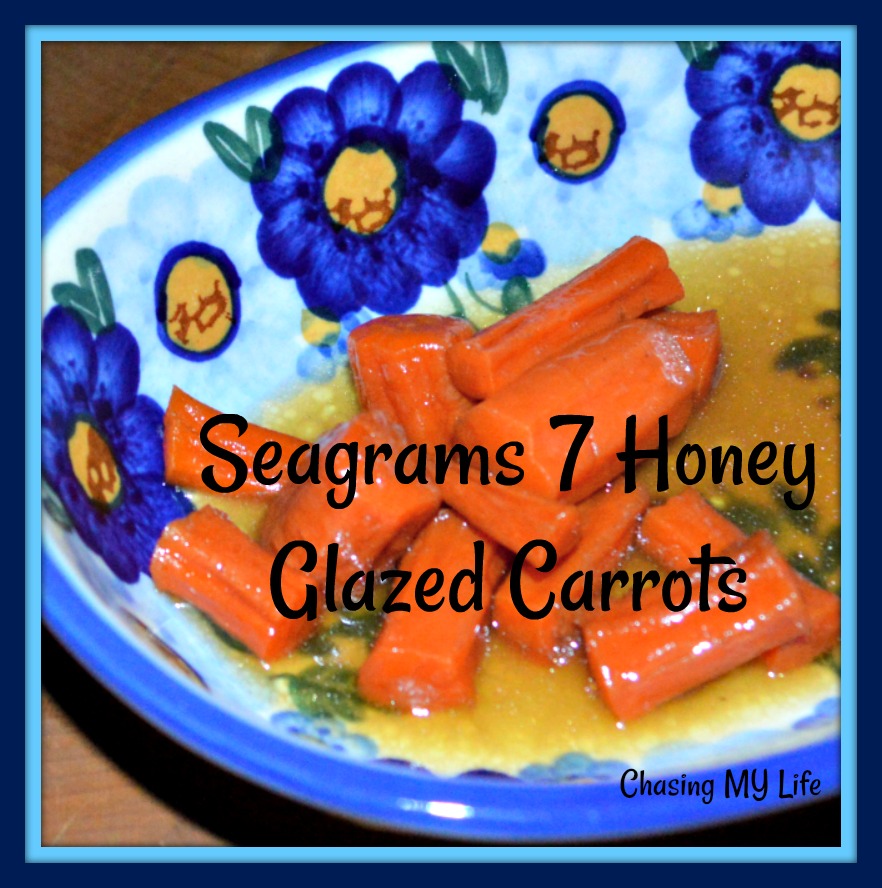 SEAGRAMS 7 HONEY GLAZED CARROTS serves 4
4 tablespoons butter, divided 1+3
1 1/2 pounds carrots, peeled and cut Into thick slices
1/2 cup Seagrams
PACKED 3/4 cup brown sugar
1 tablespoon honey
3/4 teaspoon Salt
Freshly Ground Pepper, to taste
Melt 1 tablespoon of the butter in a large skillet over high heat.
Add carrots, cooking for 2-3 minutes.
Remove from skillet.
Pour in Seagrams 7 and allow to evaporate for 30-60 seconds.
Reduce heat to medium, and add remaining butter.
When butter melts, sprinkle brown sugar over the top, stirring to combine.
Add honey, stirring to blend.
Add carrots back to skillet.
Toss carrots in sauce, cover and simmer for 5 minutes.
Remove lid and add salt and pepper.
Continue cooking uncovered until carrots are tender and the glaze is thick, about 5 more minutes.
Spoon into serving bowl, sprinkle with chopped parsley or chives if desired and served immediately.