These really are the best soft and flavorful homemade dinner rolls ever!  I found the recipe over at The Stay at Home Chef and all I can say is that she did not waste that 5 years perfecting this recipe.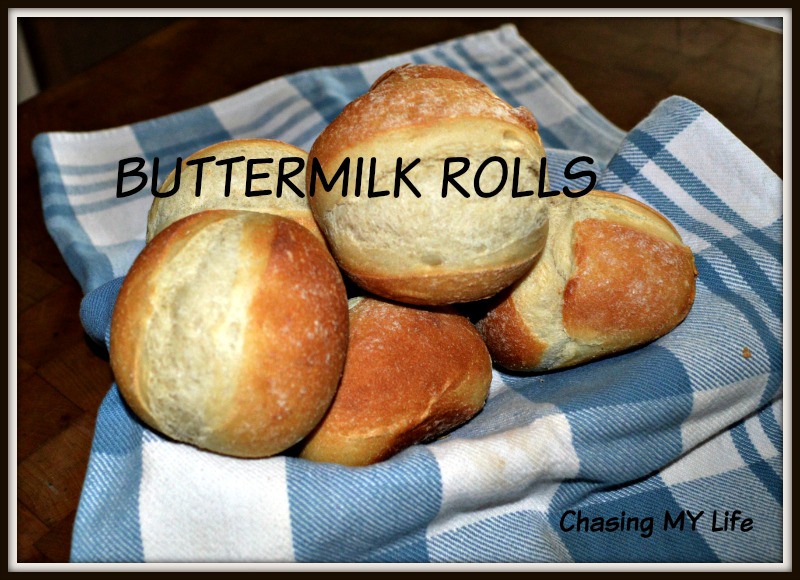 Prep time 3 hours
Cook Time 12 mins
Author: Rachel Farnsworth
Yield: 24 rolls
2 cups warm milk
2 tablespoons instant dry yeast
¼ cup white granulated sugar
2 teaspoons salt
6 tablespoons salted butter, softened
2 large eggs
6 cups all-purpose flour
1 tablespoon melted butter
In the bowl of a stand mixer, combine warm milk, yeast, sugar, salt, butter, and eggs.
Add in 5½ cups of flour. Using a dough hook, turn the mixer on to a low speed. Once the flour starts to incorporate into the dough, increase the speed to a medium range. Slowly add the remaining ½ cup of flour until the dough pulls away from the sides of the bowl. The dough mixture should be slightly sticky and soft. Add more or less flour until the dough reaches the desired consistency. The amount of flour you add in bread making is always an approximation and you should go by feel.
Transfer the dough to a lightly greased mixing bowl. Cover with a towel and let rise 90 minutes – it should double in size.
Lightly grease a baking sheet. Punch down the dough and form into 24 rolls. Place on the greased baking sheet in six rows of four.
Cover and let rise 1 hour.
Preheat oven to 375 degrees. Bake the rolls for 12 to 14 minutes, until lightly browned.
Remove rolls from oven and brush with melted butter. For a sweet twist I sometimes use a honey butter.
Serve the rolls warm, or to cool, let rest on the pan for 15 minutes before transferring to a wire cooling rack. Once cooled completely, store in a plastic bag.