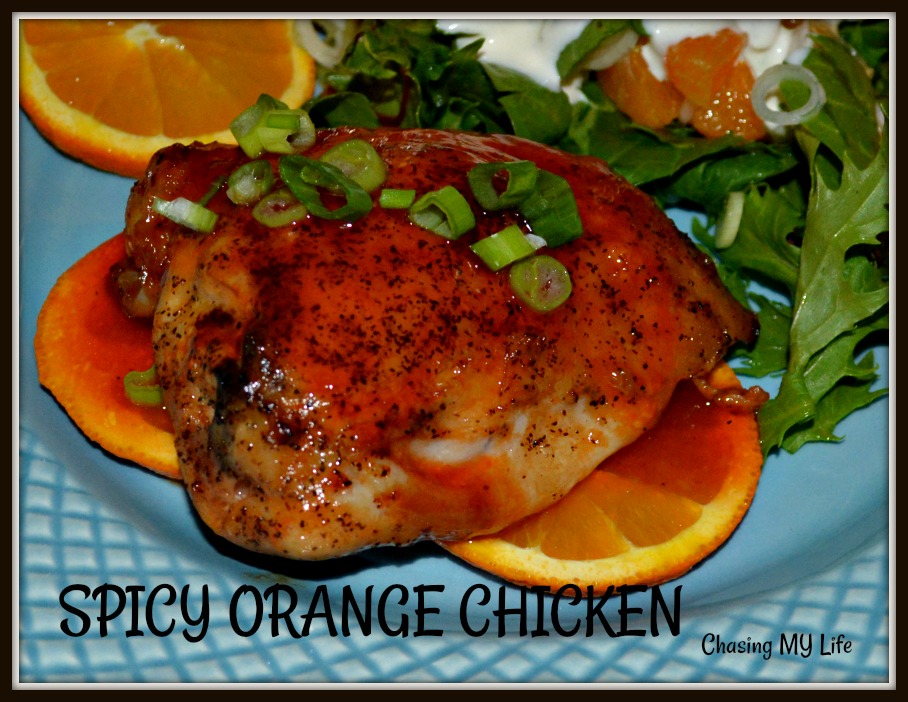 SPICY ORANGE CHICKEN
8 bone in, skin on chicken thighs
FRESH ground sea salt and black pepper
8 ounce can orange juice concentrate
4 cloves garlic, minced
1/2 teaspoon red pepper flakes
1 cup ketchup
2 tablespoons PACKED brown sugar
2 tablespoons champagne vinegar
1 1/2 tablespoons Worcestershire sauce
1 tablespoons Frank's original hot sauce
2 green onions, sliced and diced for garnish
Preheat oven to 450°.
Generously season chicken pieces with salt and pepper.
Arrange chicken pieces skin side down on a baking sheet.
Bake 45 minutes or until golden and cooked through. Flip skin side up 2/3 of the way through.
In a medium sauce pan combine the orange juice concentrate, garlic, red pepper flakes, ketchup, brown sugar, vinegar, Worcestershire sauce and hot sauce.
Bring to a simmer and cook 15-20 minutes until mixture thickens.
Pour sauce into large mixing bowl.
Remove chicken from oven and increase heat to broil.
Add chicken pieces to sauce, turning to coat well.
Drain fat from baking sheet.
Arrange chicken pieces and broil 1-2 minutes until bubbling and starting to brown.