Be sure to join us for Happy Homemaker Monday and link up with our host, Sandra at Diary of a Stay at Home Mom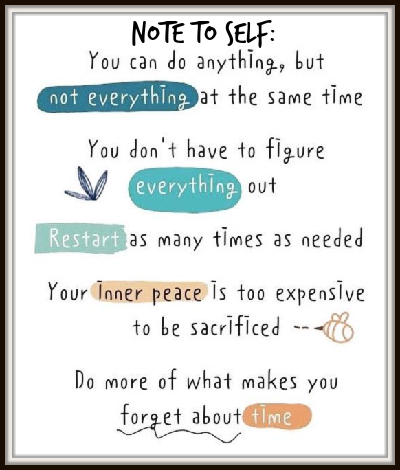 We have returned from our wonderful weekend at the beach to late winter weather – gray and dreary with bouts of rain. I may never be able to pack away all the winter clothes 😀 This week will have highs in the 50's (maybe) and lows in the upper 30's and low 40's.


I always feel a bit discombobulated when I get back from a trip. I did get 4 loads of laundry done last night and everything put away, but we're only a couple weeks from the next and longer trip so I'm feeling a bit behind before I even begin.
I'm also trying not to watch too much news, but praying that the world rights itself soon as the constant weather/climate catastrophes and horrible political news is just too much some days.

Hot water and yogurt, but looking for some fresh ideas 😀
THIS WEEK'S TO DO LIST, PROJECTS & APPOINTMENTS


LAUNDRY & CLEANING

I have a few loads of laundry from our time away, but one of the things I do to help myself is change the bed and bath towels before we ever leave so we come home to clean sheets and towels.



GROCERIES & ERRANDS

I'm making a list right after I finish this post and will get myself organized for the week.



RECIPE RESEARCH & MENU PLANNING

The menus are planned through leaving on our trip the 13th, but I did find a new set of antique (90-100 year old recipes) in a recipe box while we were away that I'm working on now to recreate for after we return. I just love when there is a date in the box to help me identify the age.



WHAT'S ON THE DVR/TV


AMAZON PRIME

We watched the latest Mrs. Maisel when we got home last night.



CABLE

we'll watch Everything on the DVR as the week goes on



I just started August Sunsets, book #3, of the Vineyard series by Katie Winters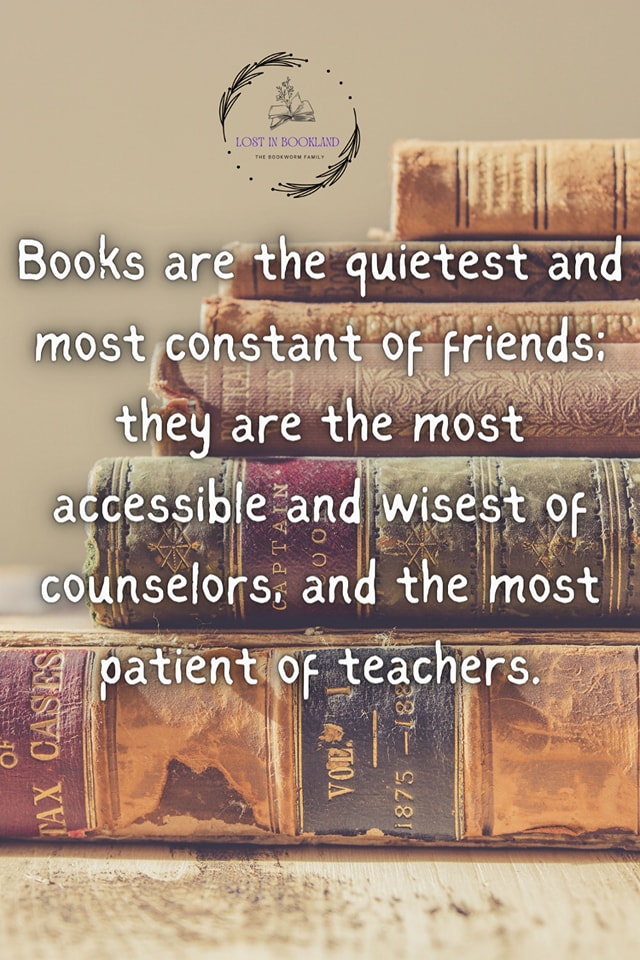 | | | | | | | | |
| --- | --- | --- | --- | --- | --- | --- | --- |
| | MONDAY 5-1 | TUESDAY 5-2 | WEDNESDAY 5-3 | THURSDAY 5-4 | FRIDAY 5-5 | SATURDAY 5-6 | SUNDAY 5-7 |
| | SWEET & SOUR MEATBALLS with BAKED GERMAN POTATO SALAD |  DECONSTRUCTED CABBAGE ROLLS with SESAME ALMOND SLAW |  BUTTERMILK BAKED CHICKEN with SALT & VINEGAR POTATOES |  OKLAHOMA FRIED ONION BURGERS with APPLE CRANBERRY SLAW |  CORN/YOYO (clean out refrigerator night or you're on your own) |  MANDARIN CHICKEN SALAD with BUTTER SWIM BISCUITS | MARSALA PORK CHOPS with 3 CHEESE SOUFFLES |
| | | | | | | | |

I have a bunch of photos to edit from the weekend still, but I did get these 2 done from a little town we drove through. I thought it was ironic and funny that they saved just this much of the bank building from their old bank.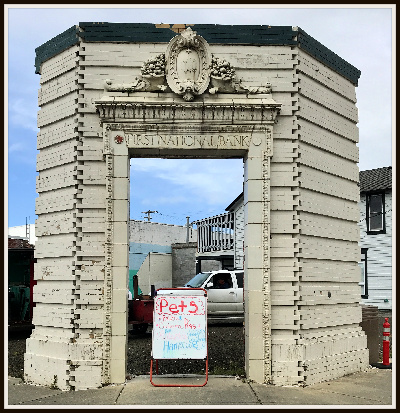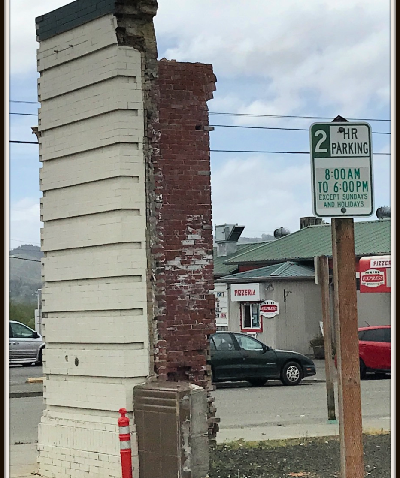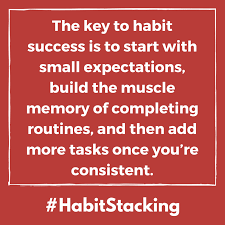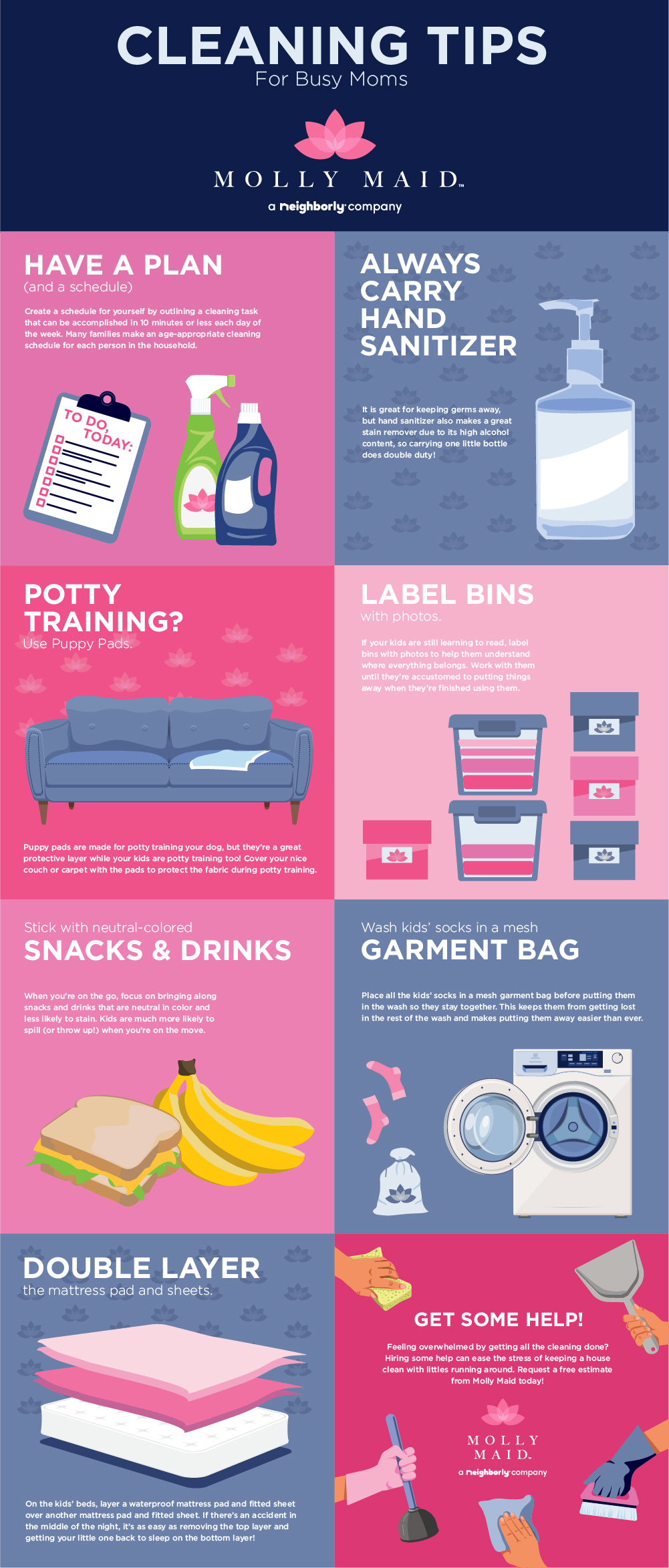 I never got to any links last week so will be doing the same ones this week.