We officially move into my favorite season of the year next Sunday, and I for one, CANNOT wait for it to be even chillier in the mornings and evenings, wearing hoodies and UGGs, drinking hot tea of an evening, maybe eating some popcorn and a movie while curled up with a cozy blanket and/or a book :SIGH: I'm about to be in heaven 😀
Be sure to join us for Happy Homemaker Monday and link up with our host, Sandra at Diary of a Stay at Home Mom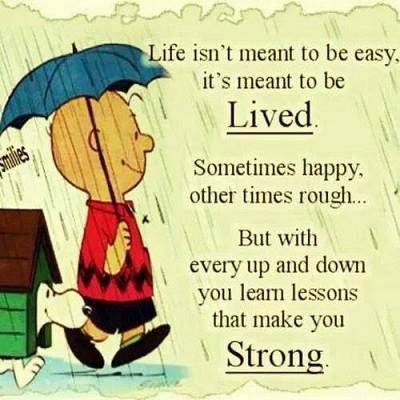 YAY! By this time next week we are supposed to be back into our normal rain and fall situation!!! This makes me VERY happy. This week is supposed to be in the mid 70's and sunny.

This is a category weighing heavy on my mind as to how to handle the issues occurring within the Eagles Auxiliary and how much I want to deal with it. It's one of those situations that needs to be rectified, but will be like a horror show to watch it unfold.
My dilemma is do I want to be the one to champion the cause to get the ball rolling or let it play out which will likely take months of bad feelings and inappropriate behavior by a self appointed "dictator" who is constantly overstepping her position by demanding people say please and thank you to her, but then turning around and commanding them to do things at her bidding instead of asking them to be involved, demanding people do things her way (instead of Robert's Rules of Order) and doing their (i.e., the secretary) jobs her way like preparing an agenda that only SHE has pre-approved of in advance and forcing any NEW BUSINESS not pre-approved by her for the agenda to be tabled until the next meeting, rewriting decisions she doesn't like, etc… BUT, everyone is walking on eggshells around her because she is such an unpredictable nightmare to be around and is someone they just don't want to deal with. :SIGH: It is a VERY sad situation. Everyone is just trying to keep the peace and hope the situation works itself out.
My husband called this one though I'm sorry to say. He said before the election was ever even held that if she got elected she'd be trying to run the show and the whole facility before it was all over.
Within the Eagles organization her position, which she ran unopposed because NOBODY wanted to poke that hornet's nest, is supposed to have only 2 main functions 1) facilitate our meetings and 2) be a tie-breaker vote NOT be the self appointed dictator she has made herself.
No one believed it would be a BIG deal for her in this position because it was so limited in duties. She is also not to head any committees, but can be a member of them, though once again she is controlling them all. At this point even the strong members are "afraid" to confront her when she is in the wrong and I think are just hoping to wait it out. Unfortunately, he was right and many members have "drunk the kool-aid" or stepped down all together to avoid confrontation. VERY SUPER SAD FOR AN ORGANIZATION THAT HAS A MOTTO OF PEOPLE HELPING PEOPLE.
The husband of the woman in question was overheard saying to her not to back down or "they" win. They in this case being me who has reportedly sided with the "other" side. What was my offense you wonder? I had the audacity to volunteer to take the minutes (something I am extremely qualified to do) for my friend who is the secretary while she is out having ankle replacement surgery and it was only for 2-3 meetings. And it truly was just to write down the meeting minutes and my friend would still have been doing the computer work from home. My bigger offense according to hubby is that I'm positive and capable and friendly plus I follow the rules and ask others about how they want things. The dictator sees this as a threat. This is a woman who in the beginning would walk up to people and say things like, "You don't like me very much do you?" or order a drink at the bar and when the bartender asked for money would say things like "Find someone to buy it for me" and walk away…

Ironically, if I have "sided" with the other side, it's of their own making by playing so many games. In reality I haven't "sided" with other side but with the ENTIRE organization and used my talents where they were most needed at any given time, especially during the recent crisis and rebuild in the aftermath of the water main break. I might mention that she and her crony (yes I believe there is only one) did not lift a finger to help during the crisis.


Quick bite today of peach yogurt and 2 sips of coffee before I move to ice tea as I have projects and meetings all day at the Eagles to move towards this upcoming conference.
THIS WEEK'S TO DO LIST, PROJECTS & APPOINTMENTS


LAUNDRY & CLEANING

I have some ironing to do, but with the weather changing have been putting it off since I probably won't be wearing these things for months. I'm actually caught up on everything else.



GROCERIES & ERRANDS

I seriously need to get to the grocery stor later today! The errands are really caught up though.



WHAT'S ON THE DVR/TV


FALL season starts next week, but this week I'm catching up on cooking shows (Beat Bobby Flay, Girl Meets Farm, Guy's Grocery Games) that have been DVRed all summer as well as Halloween Baking started last week. We also watched a season of SHINING VALE with Courtney Cox and Greg Kinnear which is a bit weird, but weird like a train wreck you can't

NOT

watch! We also started watching an old western show I'd never heard of called LARAMIE.
I'm in between books, but plan to start a couple after the conference is over this next weekend. I also have a couple new fall baking/recipe magazines to read and am waiting on my newest Taste of Home Special Delivery box which is sure to have a new cook book in it. I'm also waiting on a Season's Best cook pamphlet from my Pampered Chef order.

| | | | | | | | |
| --- | --- | --- | --- | --- | --- | --- | --- |
| | | | | | | | |
| | | | | | | | |
| DINNER THIS WEEK | PAN SEARED CHICKEN & RICE PILAF with GARLIC CREAM GRAVY | CREAMSICLE CHICKEN & MASHED POTATOES with OVEN ROASTED CARROTS | BEEF STEW & ANGEL BISCUITS with SALAD | EAGLES CONFERENCE YOYO or CORN You're on YOUR own or Clean Out the Refrigerator | EAGLES CONFERENCE YOYO or CORN You're on YOUR own or Clean Out the Refrigerator | EAGLES CONFERENCE YOYO or CORN You're on YOUR own or Clean Out the Refrigerator | EAGLES CONFERENCE YOYO or CORN You're on YOUR own or Clean Out the Refrigerator |
| DINNER NEXT WEEK | CASSOULET & SMASHED POTATOES | MARSALA PORK CHOPS & CRANBERRY RICE | TEXAS RANCH CHICKEN CASSEROLE & COPPER PENNIES | OVEN BRISKET & POTATO SALAD |  ANTIPASTO SQUARES and SALAD | YOYO or CORN You're on YOUR own or Clean Out the Refrigerator | YOYO or CORN You're on YOUR own or Clean Out the Refrigerator |
| | | | | | | | |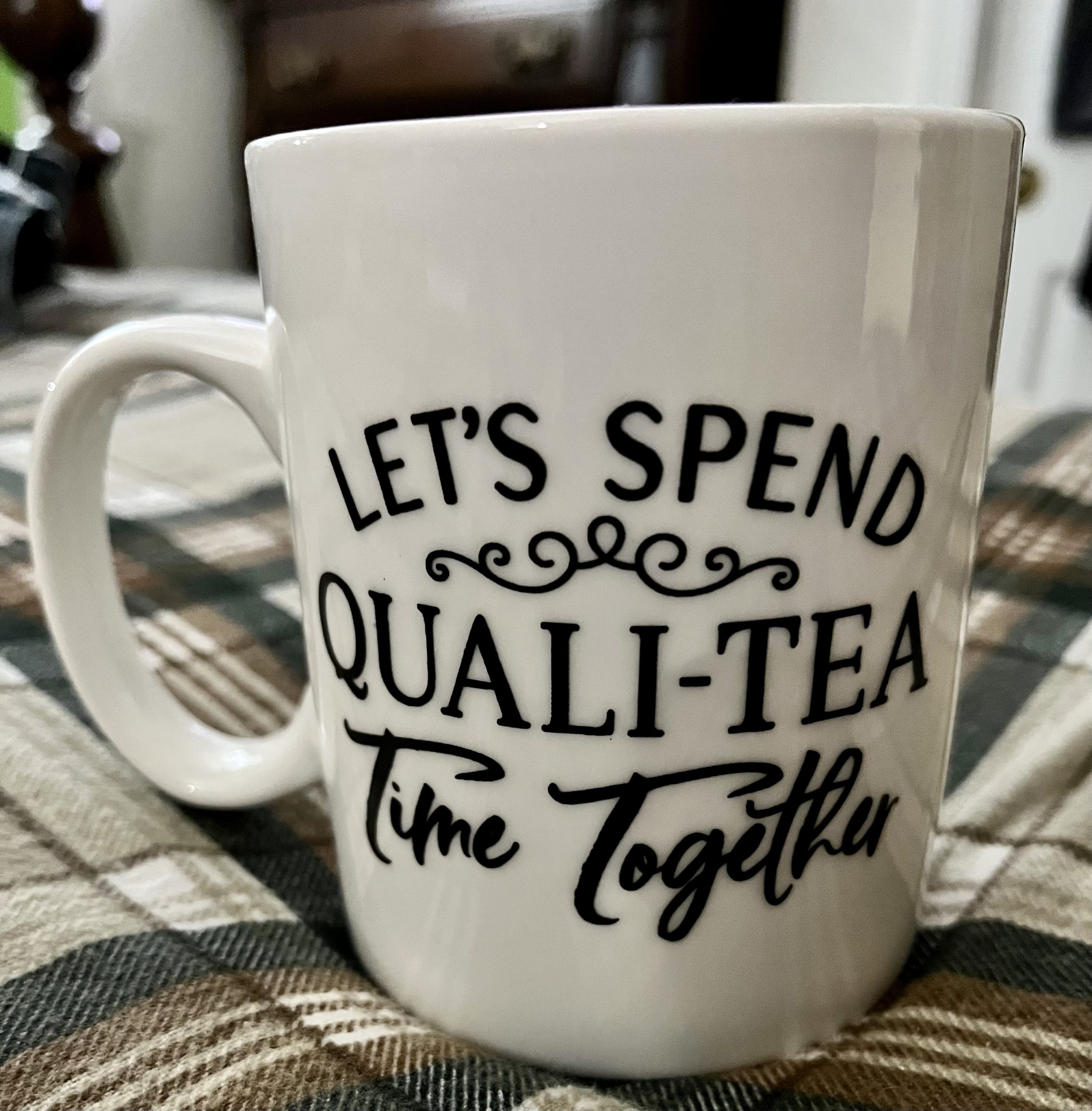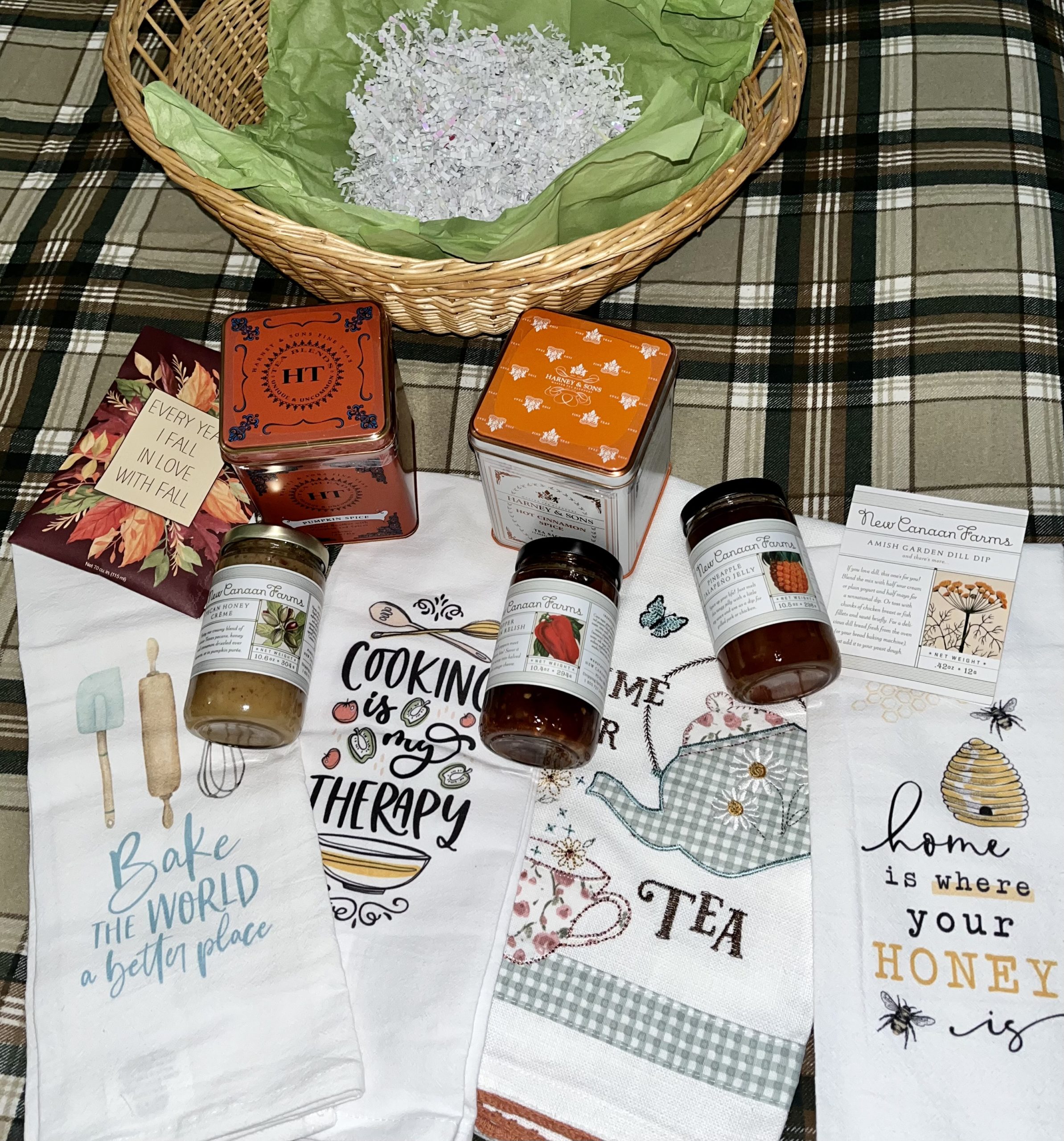 It was a FUN week around here. Went to breakfast Friday morning with a good friend and then to lunch with hubby and to see a movie. After that a few friends surprised me with a big cake and balloons and party with drinks. And then I spent Saturday with one of them out playing, shopping and for a wonderful lunch.