Steak tips come from one of two areas of the cow, either the tenderloin (a more tender, expensive cut) or from the sirloin or round flap meat.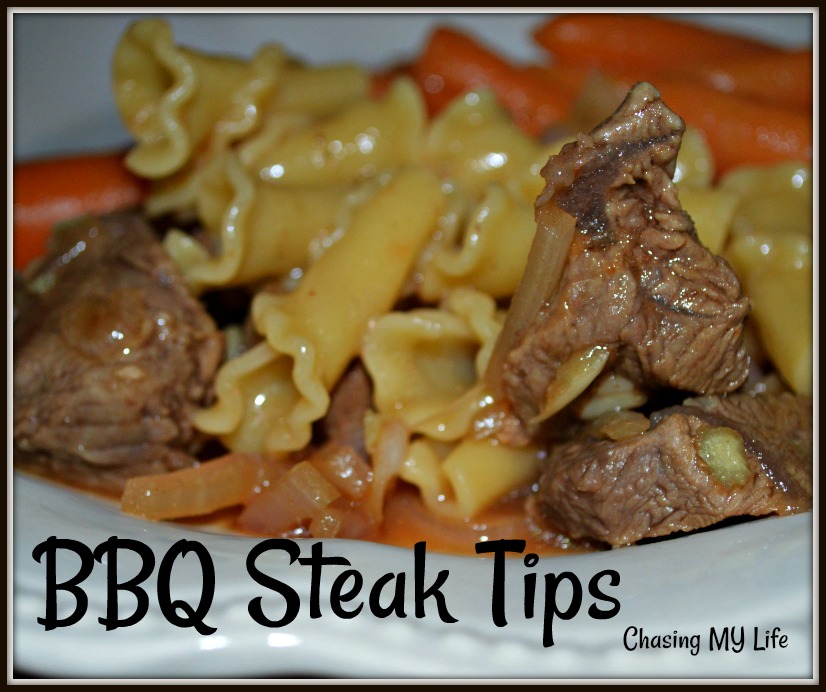 BBQ STEAK TIPS
2 tablespoons avocado oil
1 small container Greek yogurt
1 LARGE red onion, halved and sliced thin
Fresh ground salt and pepper
1 1/2 pounds steak tips
1 cup beef broth
1 tablespoon Worcestershire sauce
2 tablespoons of your favorite BBQ sauce
2 tablespoons unsalted butter, cold and cubed
Stir steak tips with yogurt and let sit 45 minutes.
Heat 1 tablespoon of the oil in skillet over medium-high heat.
Cook onion with a sprinkle of salt covered until softened and slightly browned, about 5 minutes.
Using a slotted spoon remove onions from skillet.
Add additional tablespoon of oil.
Pat steak tips dry and then generously season them with salt and pepper.
Add steak to the pan and cook until browned all over to desired doneness (5-20 minutes).
Transfer steak to platter and tent with foil.
Add onion back to skillet along with the broth and BBQ sauce.
Simmer 5 -10 minutes over medium heat until sauce begins to thicken.
Season to taste.
Whisk in butter pieces.
Add steak tips into sauce, stirring to coat.
Ladle steak tips and sauce over prepared pasta.
Enjoy.