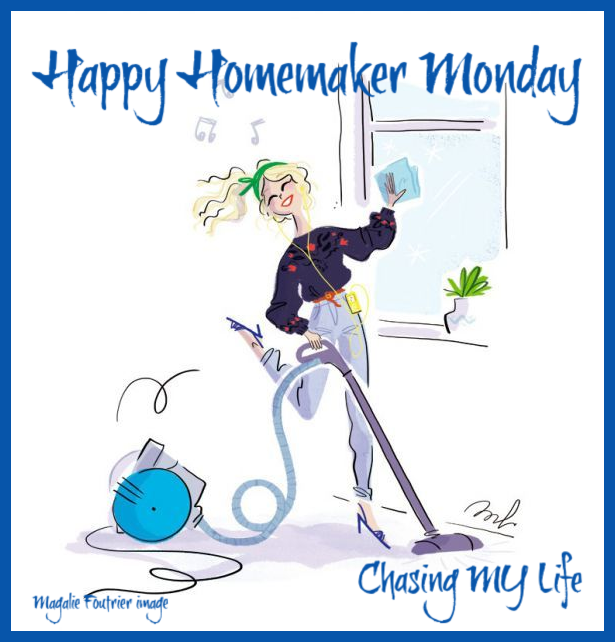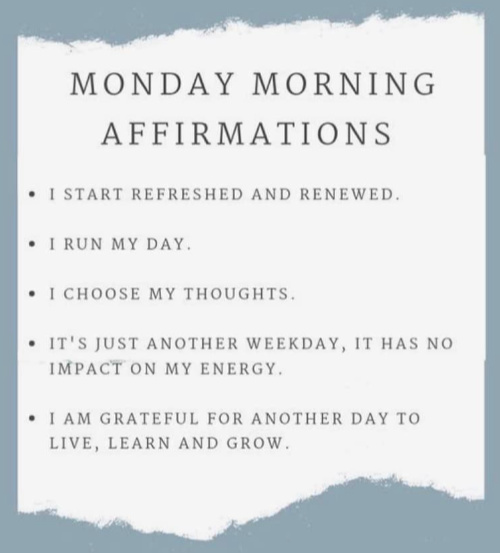 Be sure to join us for Happy Homemaker Monday and link up
with our host, Sandra over at Diary of a Stay at Home Mom
GOOD MORNING everyone!  I hope your team won yesterday whether you were watching the super bowl, puppy bowl or kitten bowl.  There was something for everyone! 😀 Being from the midwest originally and having quite a bit of family still there in Kansas City, I bet you know who I was rooting for. 😀

THE WEATHER OUTSIDE OUTSIDE MY WINDOW & WHAT I'M WEARING The weather has been ALL over the place.  It was almost like we were back in Texas!  Friday was a record high and then Sunday temperatures had dropped by 35 degrees with sleet and some snow, which didn't last and it's snowing now which won't last either.  Looks like it's going to be a typical Pacific Northwest winter week again with highs in the 40's and lows in the 30's with more rain than not 😀

ON THE BREAKFAST PLATE 1/2 cup of coffee, yogurt and banana
AS I LOOK AROUND THE HOUSE, WEEKLY TO DO LIST, HOUSE & CRAFT PROJECTS, APPOINTMENTS
LAUNDRY, LIVING AREAS & KITCHEN… Laundry is caught up, but I need to dust mop and vacuum as well as deep clean the bathrooms and shower.

YARD… nothing

CHORE I'M NOT LOOKING FORWARD TO… ??

APPOINTMENTS & TO DO… I need to do some wood fill on a blanket chest hubby is working on for me if it gets warm enough as well as some painting on that chest.  It is a really neat hand crafted blanket chest we picked up for really cheap.  As hubby started working on it we realized it needed more work than we originally thought and he is doing a

GREAT

job rebuilding it.

BLOG… ?? There are a few recipe that will post this week, but I need to do some posts on other projects if I find the time.

TO RELAX THIS WEEK I'LL… to me is synonymous with

CRAFTS & PROJECTS

… still hoping to get to those small quilts and finish the garland for next year before I store the Christmas totes in the back!

WHAT IS ON THE DVR, I LIKE OR ON THE LIST TO WATCH/SOMETHING INTERESTING I WATCHED We've been watching Anne with an E and also started V Wars on Netflix!  I know – what a weird mix!  I've also been catching up on Worst Cooks, Guy's Grocery Games and Kid's Baking Championship.

I'M READING  I'm between books, but hoping to start Wild Irish Cove by Tricia O'Malley, the first book in a new series.  I've never read this author so have high hopes.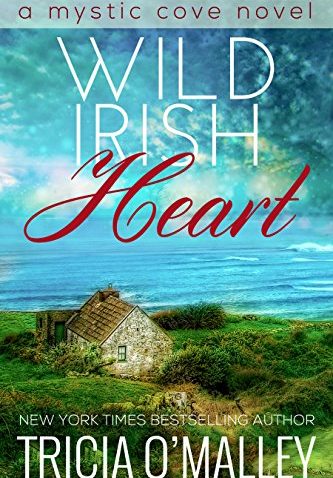 FAVORITE PHOTO FROM THE CAMERA Friday was a record high of 74 degrees and then by yesterday it was a high of 39 degrees before it snowed a little last night. I ran to town for a few errands yesterday and took these 3 pictures all within 5 minutes of each other yesterday on my trip home!  It went from beautiful to sleeting to rainbow and back to beautiful seemingly all at once!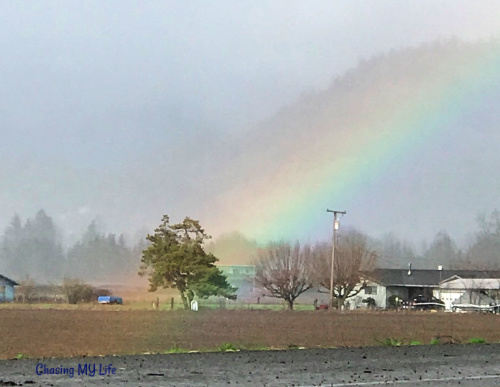 INSPIRATIONAL
MENU PLANS FOR THE WEEK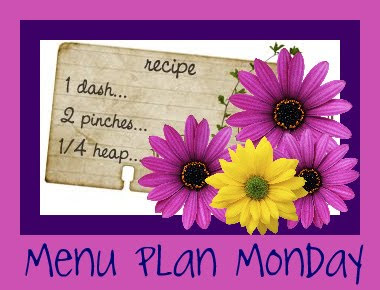 | | | | | | | | |
| --- | --- | --- | --- | --- | --- | --- | --- |
| | MONDAY | TUESDAY | WEDNESDAY | THURSDAY | FRIDAY | SATURDAY | SUNDAY |
| BREAKFAST | YOGURT & HOT WATER | YOGURT & HOT WATER | YOGURT & HOT WATER | YOGURT & HOT WATER | YOGURT & HOT WATER | BREAKFAST CASSEROLE | ?? |
| LUNCH | TURKEY & CHEESE WRAPS | GRILLED CHICKEN & TOMATOES | MEAT & CHEESE WRAPS | ?? | SALAD & FRUIT | CREEKSIDE | BAKED EGGS |
| DINNER | PAN SEARED CHICKEN with LEMON CHIVE SAUCE | FISHY (in a GOOD way) CHICKEN STEW | C.O.R.N. | SALAD with CHILI LIME VINAIGRETTE | OVEN ROASTED SALMON with FRESH TOMATO RELISH | SALAD with ORANGE LIME VINAIGRETTE | C.O.R.N. |
| DESSERT | | ORANGE BUNDT CAKE | | KING CAKE |   | | |
SUCCESSFUL RECIPE LINKS FROM LAST WEEK
FEATURED PARTY LINKS FOR THIS WEEK
RECIPES TO LOOK FOR THIS NEXT WEEK OR SO

BBQ BACON "ICE CUBE TRAY" BALLS
WILD BLUEBERRY PEACH PIE

WILTED GREENS with HOT BACON DRESSING

KING CAKE
ORANGE LIME VINAIGRETTE

OVEN ROASTED SALMON & TOMATO RELISH
LIFE TIP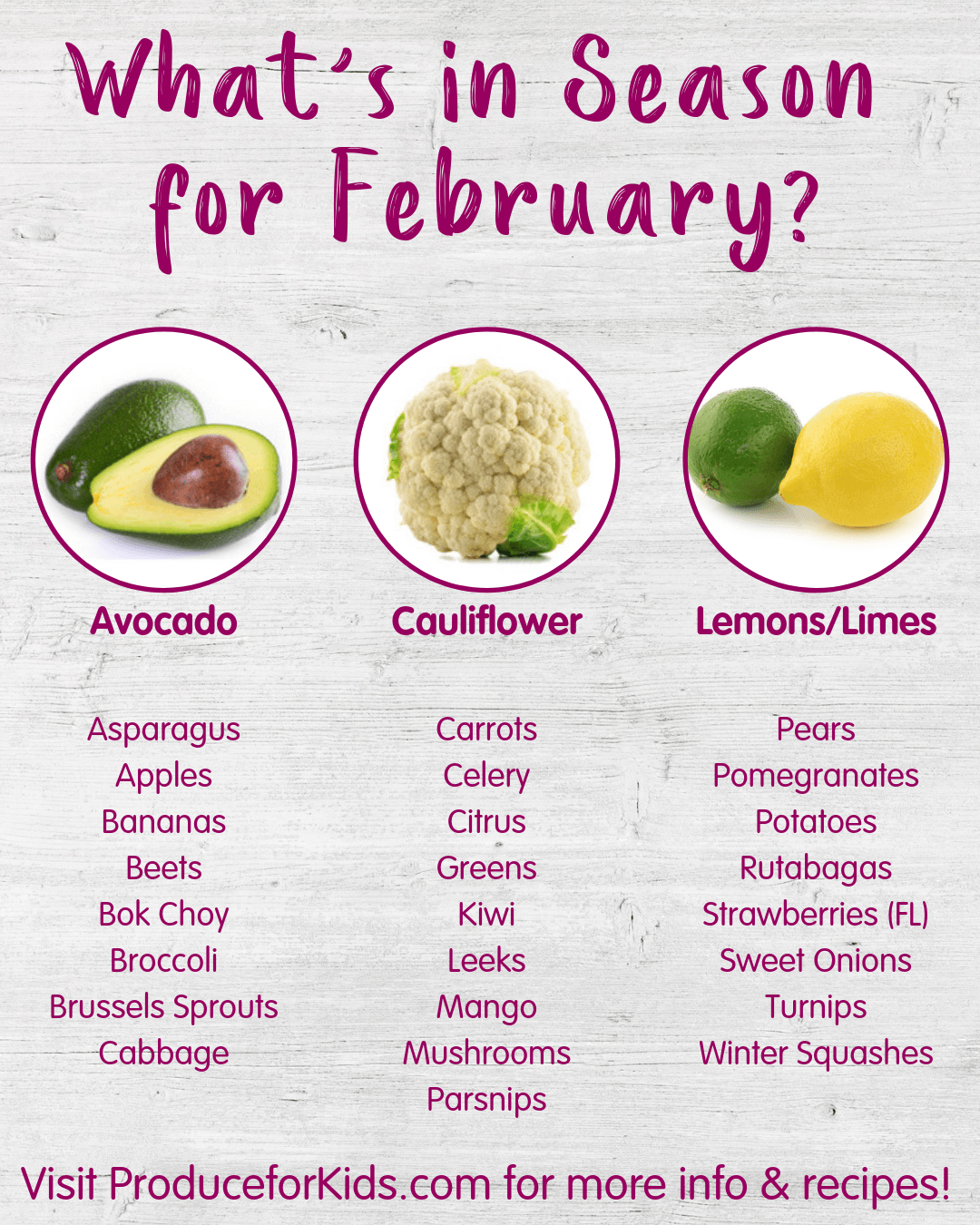 HOMEMAKING/COOKING TIP