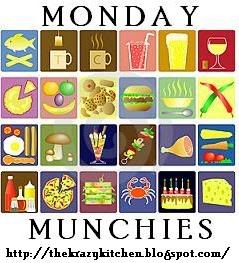 Today's Recipe: Jello Wedges
Talk about a fun summer treat! This recipe combines the goodness of fresh fruit with cute and refreshing jello shapes.
For this recipe, you will need two medium-sized oranges, one box of your favorite flavor of jello, and about one and a half cups of water. You can use any color of jello, but it's fun to use orange and see how long it takes for your family and friends to notice that they're not being served fruit! Also, although I haven't tried it, others who have made this recipe said it tastes bitter if you use any other citrus peels like lemon or lime.
First, slice each orange in half and scoop the fruit completely out of the peel down to the white part. Make sure to save the fruit for another recipe. Boil the water and mix it with the jello in a separate bowl. Don't follow the package directions – the hot water in reduced amounts will help the jello thicken enough to stay in the peel later on. You can use even less water if you don't mind your jello tasting more concentrated.
Now, place the empty orange peel halves inside bowls or cups where they won't tip over once they're filled with the mixture. Fill each peel with an equal amount, then put them in the fridge for at least four hours. Leaving them longer will result in neater slices.
When the jello is set, place each orange half jello side down on a plate or cutting board and slice in thirds with a serrated knife. Arrange on a plate and serve!
—> Health-friendly Tips
-You can use sugar-free jello with this recipe.
-Serve with real fruit and light whipped cream for a healthy hot-weather snack.
—> Kid-friendly Tips
-Let each child pick his or her own favorite flavor of jello to fill two oranges.
-Hollow out a watermelon half and fill it with pink jello, then add some raisins as seeds once it is set for a tricky treat!
—> Budget-friendly Tips
-Store brand jello is less expensive, works just as well, and is usually easy to find in orange.
-You can also use any type of melon rind if oranges are expensive in your area.