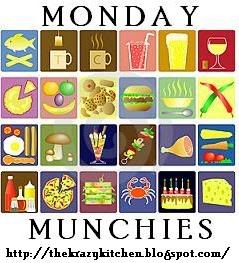 Today's Recipe: Soda Cupcakes
You might notice that these cupcakes have no icing. They don't need it! They're perfectly sweet little cakes that are so much easier to take on-the-go than sloppy iced cupcakes, and they can be made with only two ingredients: cake mix and your favorite soda!
Okay, I'll admit that it doesn't sound like the healthiest recipe, but bear with me here. They're delicious, and you can always check out the health-friendly tips at the bottom of the post.
Take a can (or 12 ounces/about a cup and a half) of soda and stir into a box of your favorite cake mix. It's as simple as that. You can halve the recipe with no problem for a smaller portion, and if you're worried about calories, diet soda works great. My taste-test subjects have never noticed when I've used diet instead of regular.
You want the consistency of the batter to be similar to the way it'd usually be after preparation, but a little lighter is fine too. Follow the mix box's instructions for pouring the batter into a cupcake pan and baking. You may need to bake it for a few extra minutes. You can make a plain cake the same way, but it's more likely to end up undercooked in the middle and too brown at the edges.
Here are some delicious soda and mix combinations I've tried:
Devil's food cake mix with cherry Dr. Pepper (my favorite)
Yellow cake mix with Mountain Dew (it's like an energy drink in a cupcake!)
Strawberry cake mix with ginger ale
Confetti cake mix with Sprite
After baking, you'll end up with a batch of moist cupcakes full of wonderful flavors, with the extra sweet touch of icing built right in. Even though you're using soda in the mix, don't forget that it means you can leave out the oil or butter!
—> Health-friendly Tips
-Different cake mixes have different nutrition facts. Check the boxes, or use your own cake mix minus liquid ingredients.
-Don't want to use soda? Use six ounces of carbonated water and six ounces of your favorite juice. Cranberry juice works beautifully and makes cute pink cupcakes with a white mix.
—> Kid-friendly Tips
-Let each of your kids pick their favorite cake mix and soda. With a measuring cup and a few mixing bowls, this recipe halves, quarters, and eighths flawlessly.
-These mess-free cupcakes make great special treats to pack in a lunchbox.
—> Budget-friendly Tips
-You can use less expensive store brand sodas (50 to 80 cents per two-liter bottle around here) and measure them out instead of using cans.
-Since these cupcakes are so moist, I find they don't usually need a greased pan or extra money spent on pan liners.
As a side note mostly unrelated to this recipe: you know what goes great with cupcakes? Coffee! If you're reading this on Monday, August 3, most McDonald's are giving away free hot or iced mochas today. I thought you might want to know so we can all go grab a coffee together. 🙂