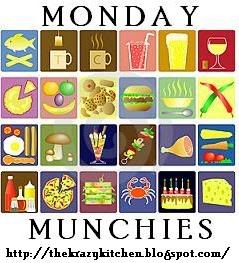 Today's Recipe: Healthy, Homemade Energy Shake

I mentioned last week that I was moving soon and needed to use up a lot of food I have lying around. I've also noticed that moving and packing is hard work, and I need an extra boost of energy to get everything done. Most energy drinks are full of sugar and make you jittery, though, so I thought I'd come up with my own alternative.
This is a great recipe for a breakfast, snack, or dessert shake. It's more like a milkshake than a smoothie.
Ingredients
1/2 cup fruit (frozen works best, or just add a few ice cubes)
1/4 cup prepared pudding OR 1/8 package pudding mix
1/2 cup milk, any kind (3/4 cup if you're using pudding mix)
It's very simple – just combine the ingredients in a blender until smooth. The fruit is a good source of carbohydrates, which give you a quick burst of energy that's healthier than the sugar rush you get from candy or caffeinated drinks. The milk provides protein, which helps keep you going without a crash. The pudding adds sweetness and creaminess and takes away the need for unhealthy ingredients like white sugar or ice cream.
You can use any combination of fruit and pudding flavors. Two of my favorites are dark chocolate pudding with raspberries and lemon pudding with blackberries. The shake pictured above uses peaches and vanilla pudding. If you're making it for dessert, add more pudding and less milk to make a thicker treat.

—> Budget-friendly Tips

Bananas are very inexpensive and make a delicious, smooth shake ingredient paired with almost any pudding flavor.

Inexpensive boxed pudding mixes, individual pudding cups, and homemade pudding all work, with adjustments. Use whatever is most affordable for you.

—> Health-friendly Tips


—> Kid-friendly Tips

Serve like a diner-style milkshake with a swirl of whipped cream and a cherry on top.

You can sneak veggies into this recipe! I know firsthand that a little shredded carrot is undetectable in a well-blended peach shake, and even spinach leaves should be hard to find in a chocolate, blackberry, or blueberry shake.