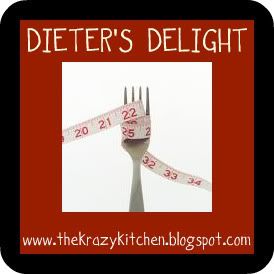 Garlic Sauce Chicken
OK, you have to be a garlic lover to like this one, but I promise it rocks!
6 skinless boneless chicken breasts
3 tablespoons rice vinegar
1 1/2 cups fat free chicken broth
1 cup whole peeled garlic
Preheat oven to 400 degrees.
Brown chicken in a nonstick skillet.
Remove chicken and add rice vinegar and chicken broth to pan. Cook over high heat for 2 minutes.
Put the garlic cloves into a 11 x 13 baking dish. Place the chicken on top and pour sauce on chicken.
Bake for 30 minutes.
Mash the garlic into the sauce and pour over chicken.
Serves 6
Calories – 171
Fat – 3 grams
This one is so simple and does not taste like diet food!
What's feeding your diet this week?