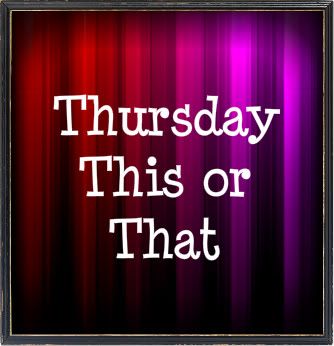 Here are this week's choices. Just pick your fave. You can explain why you made your choice but it's not required. 🙂
New Year's Resolutions: Yay or Nay?
ABSOLUTELY Nay – Resolutions are not only hard to keep and are usually empty threats to yourself.  I like to set smaller, more obtainable goals throughout the year.
Snail mail or E-mail?
While I like Email for some things, I just love getting a snail mail letter!
Rootbeer or Cream soda?
Rootbeer – Cream soda is kinda nasty in my opinion too.
American Idol Winners: Kelly Clarkson or Carrie Underwood?
Like them both – depends on my mood.
Chicken Marsala or Vegetable Lasagna?
Chicken Marsala ALWAYS!