I hope you all had a GREAT weekend and remembered to adjust your clocks so you weren't late this morning. We seem to have quite a few clocks so I adjusted them all late Saturday and changed all the batteries too. Ironically our atomic clock is no longer changing itself so I think it's on its last legs. I'm just getting used to this new time and someone from a research firm called to do a survey going on 11PM last night and woke me up.  So, last night's sleep was much less than stellar.
Life has been chaotic at best with my health concerns and appointments. I had to reschedule two specialty appointments and find a new primary care manager when mine up and closed up his office with no forward or warning and without following through with ANYTHING!  Fortunately my insurance was able to get me a new PCM with no wait due to the circumstances. BUT, now I have to see the new PCM before she will do referrals which is postponing appoinments already scheduled – ALL the technical loopholes are a PAIN in the butt, especially all the time spent on the phone dealing with it.  Unfortunately, this has left me a bit lacking on my blogging.  I am really going to try and get my groove back and post more often.
OUTSIDE MY WINDOW & THE WEATHER OUTSIDE
We had a rainy weekend so everything is a bit wet still, but the temperatures dropped quite a bit too making it more enjoyable around here.  Looks like it will be a really nice week.
ON THE BREAKFAST PLATE

A little blueberry yogurt and coffee.
AS I LOOK AROUND THE HOUSE
I'm fairly happy with the house.  There is still some sorting to do in the studio, but all and all it looks great, at least until I do the laundry.
WEEKLY TO DO LIST & HOUSE PROJECTS
LAUNDRY
SHOWER the dog
EBAY – we have quite a few totes full after all our sorting so really want to get moving on listing these items and moving everything out!  What doesn't sell will get donated to lighten the load.
STUDIO – sorting and paperwork
BACKYARD – we are waiting on a couple contractor projects (Garage siding and fencing) to be finished before we can complete the backyard so this will stay on the list until the rain lets up and we can actually finish it!
CURRENTLY READING & TELEVISION / DVR
Trying to get into a few new shows, but just don't seem to have any interest in TV right now.  I did start a new book though, The Lost Girls of Johnson's Bayou by Jana DeLeon.
CRAFTS & PROJECTS
Nothing new this week. Hubby is still working on some of my parts for assembly, but his old grinder broke and we're waiting on the replacement.
MENU PLANS FOR THE WEEK
| | | | | | | | |
| --- | --- | --- | --- | --- | --- | --- | --- |
| | MONDAY | TUESDAY | WEDNESDAY | THURSDAY | FRIDAY | SATURDAY | SUNDAY |
| BREAKFAST | | | | | | | |
| LUNCH | | | | | | | |
| DINNER | CROCKPOT EXPERIMENT NIGHT | GRILL NIGHT and POTATO SALAD | | | CORNED BEEF and CABBAGE of course with CARROTS and POTATOES | | |
| DESSERT | | | | | | | |
HEALTH & BEAUTY TIPS
HOMEMAKING/COOKING TIP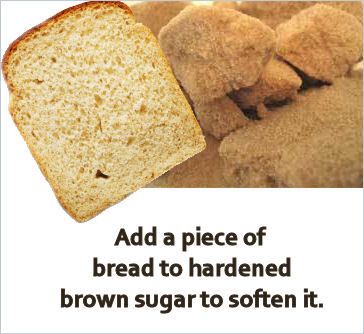 INSPIRATION
Be sure to link up with Sandra at Diary of a Stay at Home Mom for Happy homemaker Monday and with Laura at I'm an Organizing Junkie for Menu Plan Monday.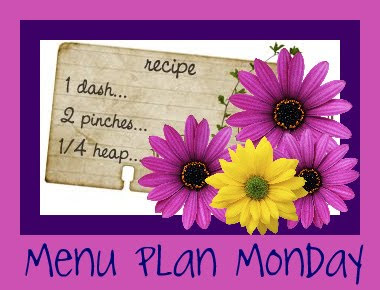 Save
Save
Save
Save
Save
Save