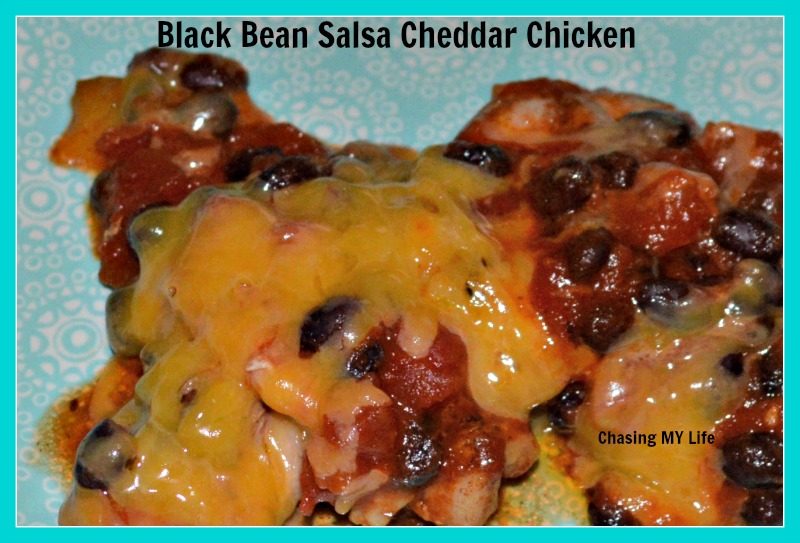 This super sloppy looking recipe is soooooooo easy and super delicious too. I got it from my mom, but don't remember where she got it. Mom makes it with chicken thighs and serves it over Fritos, but hubby prefers chicken breasts.
BLACK BEAN SALSA CHEDDAR CHICKEN
2 tablespoons butter
15 ounce can black beans, rinsed and drained
10 ounces of your favorite salsa
1 1/2 pounds chicken breasts, cut into large chunks
1 1/2 cup medium cheddar cheese
Fritos
Heat butter over medium high heat.
Add chicken pieces, quickly browning on all sides.
Add salsa and beans.
Reduce heat and simmer 15-20 minutes until chicken pieces cooked through.
Top with cheese, until melted.
Serve over Fritos.