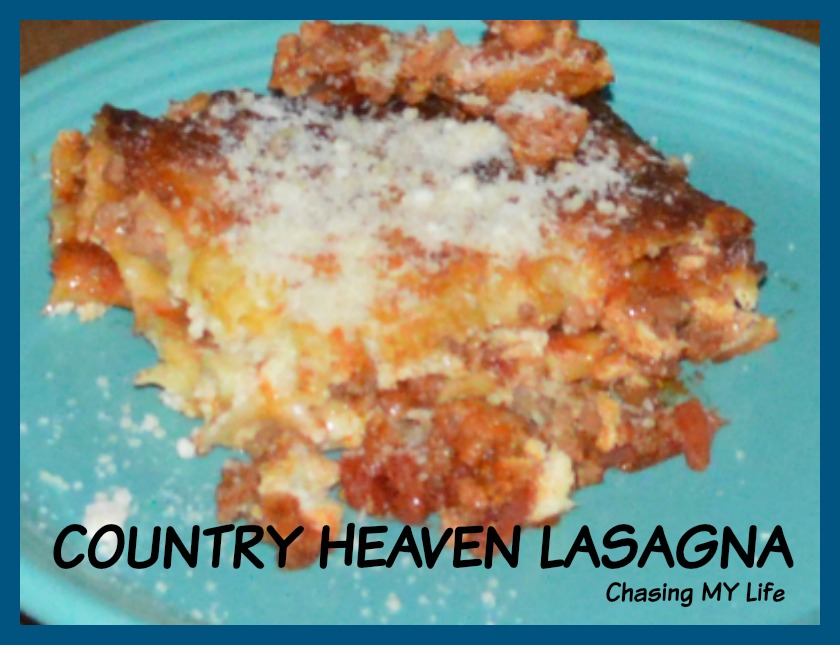 COUNTRY HEAVEN LASAGNA
1/2 pound ground Italian sausage
1/2 pound ground pork
1/2 pound ground sirloin
1 package pepperoni slices
6 cloves garlic, minced
2 eggs, well beaten
1 tablespoon FRESH flat leaf parsley, minced
2 tablespoons Italian seasoning
1 can tomato paste
1/2 cup Classico Sun-Dried Tomato Pesto
1 small can crushed tomatoes
1 carton ricotta or cottage cheese
3/4 cup Parmesan cheese
2 cups Mozzarella cheese
Lasagna noodles
Brown meat, drain fat.
Add garlic and Italian seasoning to the tomatoes and tomato paste. Reserve 2 tablespoons.
Fold meat into tomato mixture.
Slice pepperoni slices into quarters.
In a mixing bowl combine the ricotta cheese, eggs, Parsley and Parmesan cheese.
In am oil coated baking dish spread an even layer of the Classico Sun-Dried Tomato Pesto.
Then layer twice:
NOODLES
MEAT MIXTURE
PEPPERONI PIECES
CHEESE MIXTURE
MOZZARELLA CHEESE
Bake 50 minutes OR until golden brown.
Let stand 10 minutes before serving.
Serve with salad and garlic bread.
Save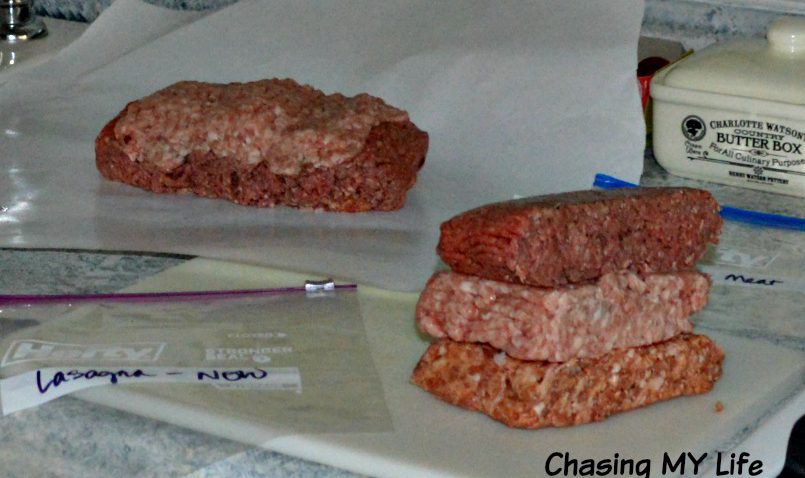 After I go grocery shopping I split the Italian sausage, ground pork and ground sirloin all in half. Then I mix them all together and freeze half for the the next time.