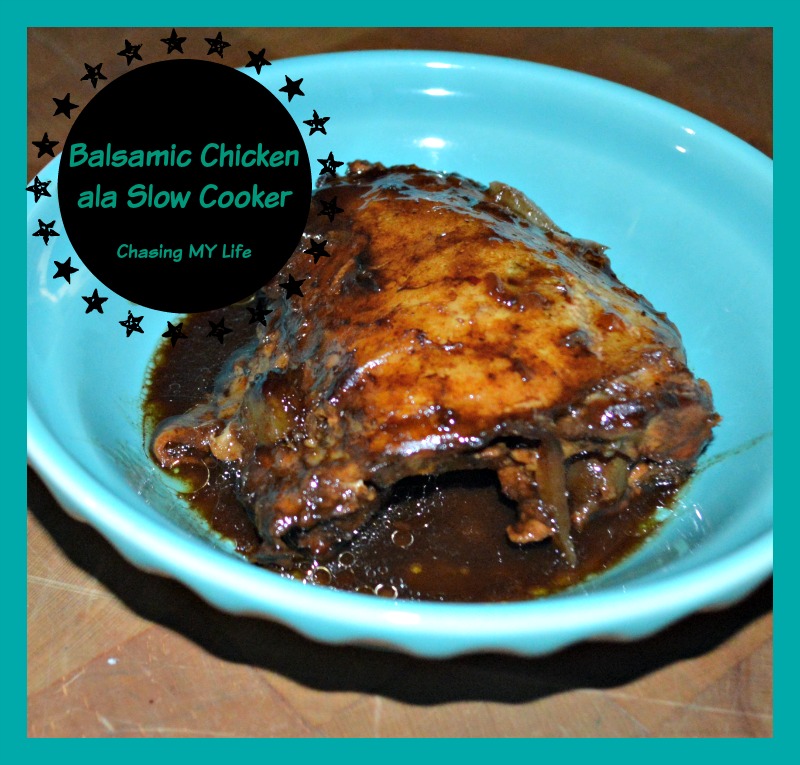 SLOW COOKER BALSAMIC CHICKEN
4-6 bone in chicken thighs
3/4 cup chicken broth
1/4 cup balsamic vinegar
1 medium yellow onion, halved and sliced
3 cloves garlic, minced
1/2 teaspoon red pepper flakes
1 cup Bertolli balsamic reduction glaze
Spray slow cooker with non-stick spray.
Arrange chicken thighs in a single layer.
Sprinkle onion pieces around chicken.
Whisk together the chicken broth, balsamic vinegar and red pepper flakes. Add garlic and blend well.
Pour over chicken and onions.
Cook 5-6 hours on low.
Heat Balsamic glaze to a slow simmer in a small sauce pan.
Serve over Jasmine Rice.
Pour glaze over chicken and rice.