The original recipe called for making the balls the size of walnuts, but we found they were too sweet to eat that much all at once so I began making them the size of cherries and we are much happier, PLUS as a bonus you get more chocolate! I took pictures of both sizes for you to see. These are like a cross between a See's Cream center Easter egg, a Mound's bar and finely ground walnuts.
COCONUT WALNUT BITES (MOUNDS BALLS)
makes 8 dozen cherry sized bites
1 pound sweet butter
2 pounds flaked coconut
2 pound bag powdered sugar
1 can sweetened condensed milk
1 cup walnuts, chopped fine
2 packages candy bark
toothpicks (optional)
sprinkles (optional)
Cream butter and sugar together in a large mixing bowl.
Add coconut, milk, walnuts, and vanilla, blending well.
Chill several hours until just about firm.
Using gloves sprayed with non-stick cooking spray roll into cherry sized balls.
Place on wax paper coated cookie sheet.
Freeze for an hour or so.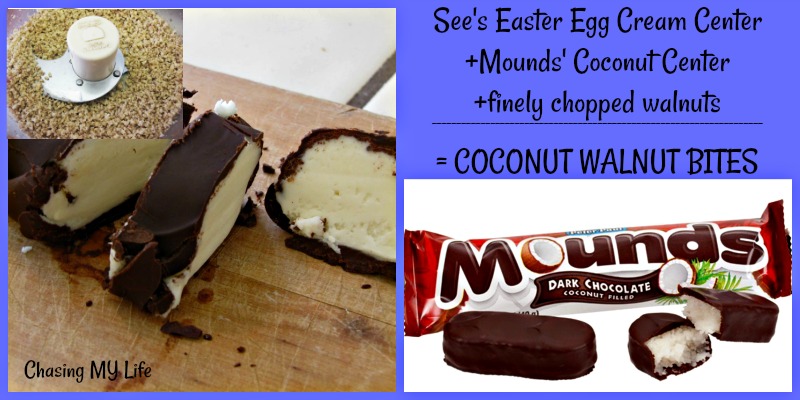 Using a double boiler, melt candy bark, one half package at a time.
Use toothpicks to dip each ball into the chocolate and then place on wax paper to dry and harden. If you are decorating, do it as you go. Candy Bark hardens relatively quickly.
Keep chilled until serving. They also freeze well if you want to make them in advance for the holidays.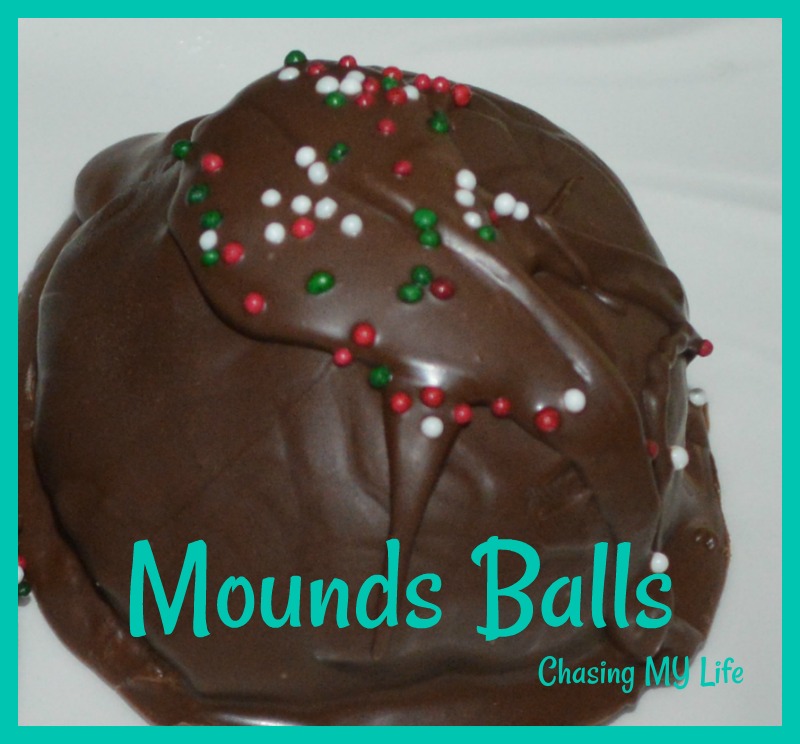 Save
Save
Save
Save