Mason jar dressings are all the rage on the internet right now.  With being a scratch cook, I have made my own for years now.  The only similarity is the mason jar LOL.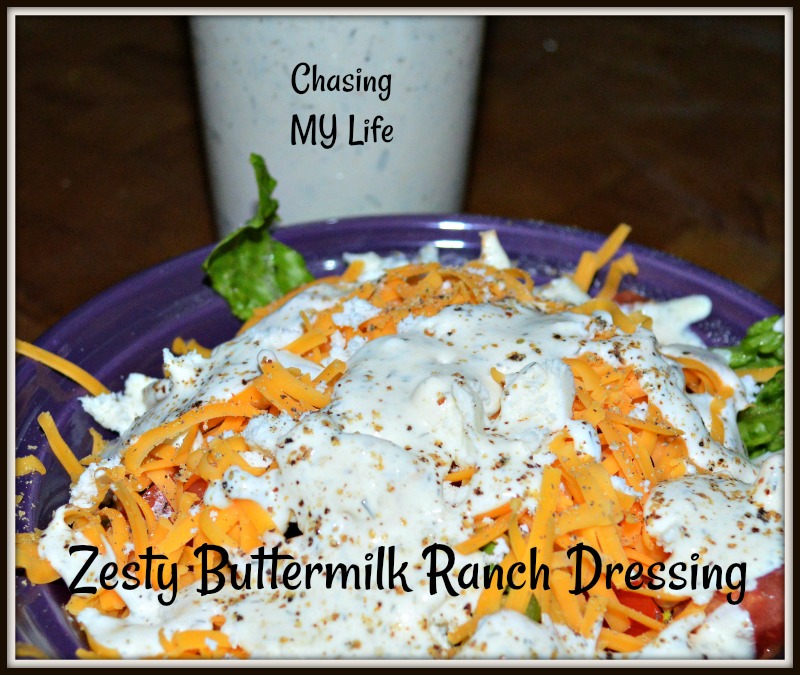 ZESTY BUTTERMILK RANCH DRESSING
1 cup sour cream
⅓ cup Duke's mayonnaise
2 tablespoons fresh dill, minced or 1 teaspoon dried
1 tablespoon fresh thyme, minced or 1 teaspoon dried
2 teaspoons garlic powder
2 teaspoons onion powder
2 tablespoons fresh parsley, minced or 2 teaspoons dried
Juice of 1 large lemon juice
Fresh ground Himalayan Salt, to taste
Fresh ground black pepper, to taste
¼ cup buttermilk
Add ALL the ingredients into a mason jar or shaker.
Screw the lid on tightly and shake vigorously.
The dressing will keep in the fridge for 2 weeks.
Pour over your favorite salad ingredients and enjoy!

NOTE: If using dried herbs, make the dressing several hours before you need it so the flavors can absorb into the dressing.