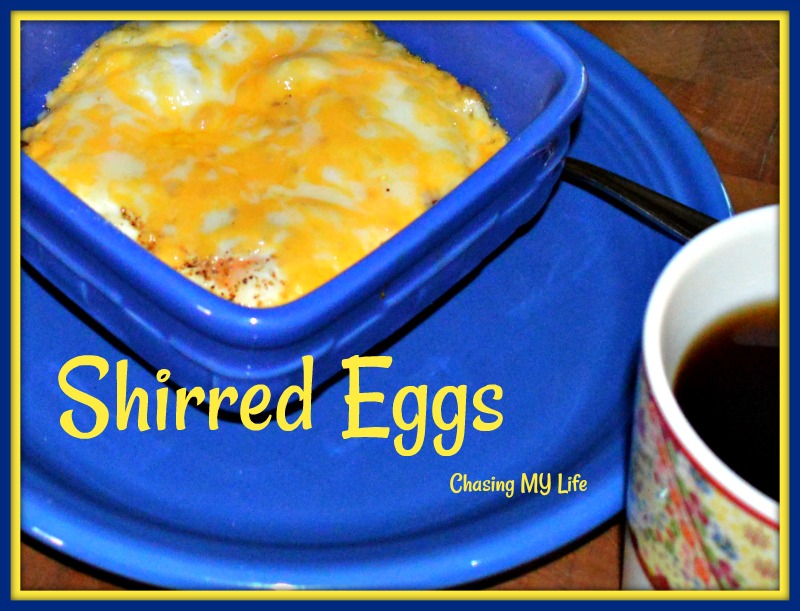 SHIRRED EGGS
for 4 servings**
Jumbo eggs
4 tablespoons butter, melted
1 cup diced ham or crumbled bacon
2-3 green onions, minced
1 cup cheese, your choice
salt & pepper to taste
Frank's Hot Sauce
Preheat oven to 350°.
Melt 1 tablespoon butter in the bottom of each ramekin. Make sure you swirl it around the sides too.
Sprinkle your meat and onions into the ramekin.
Sprinkle with hot sauce.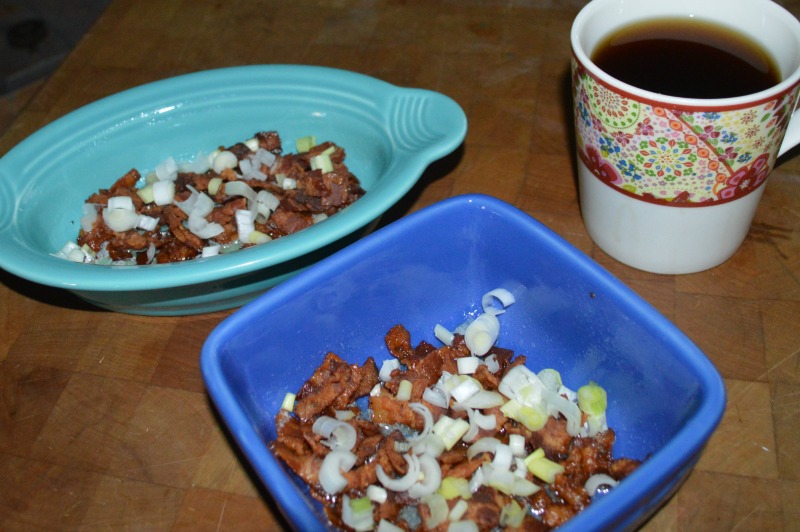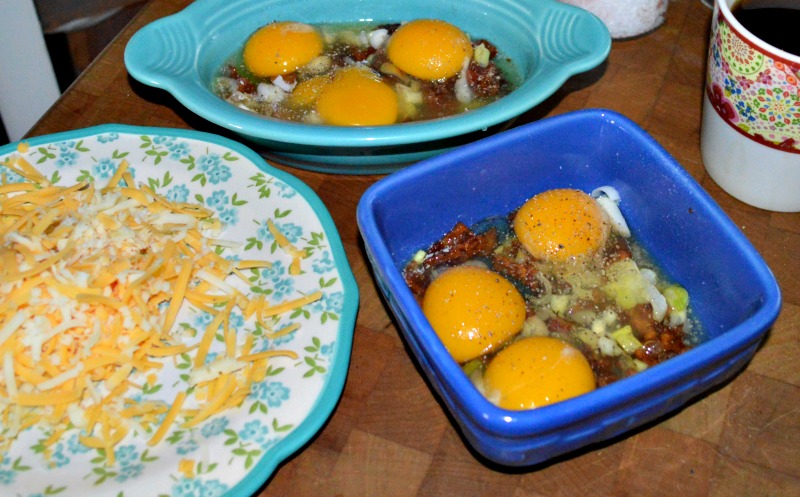 Crack an egg into each ramekin.
Salt & pepper.
Bake for 8-10 minutes or until egg whites are just set.
Top with cheese.
Bake another 6-10 minutes or until eggs are set to desired doneness.
With a spoon gently remove egg from cup onto plate or toast if desired.
NOTE: At home I use large individual ramekins for multiple eggs in the same bowl for just the two of us, but when camping or having company I use a muffin tin to make them all at once.
Save