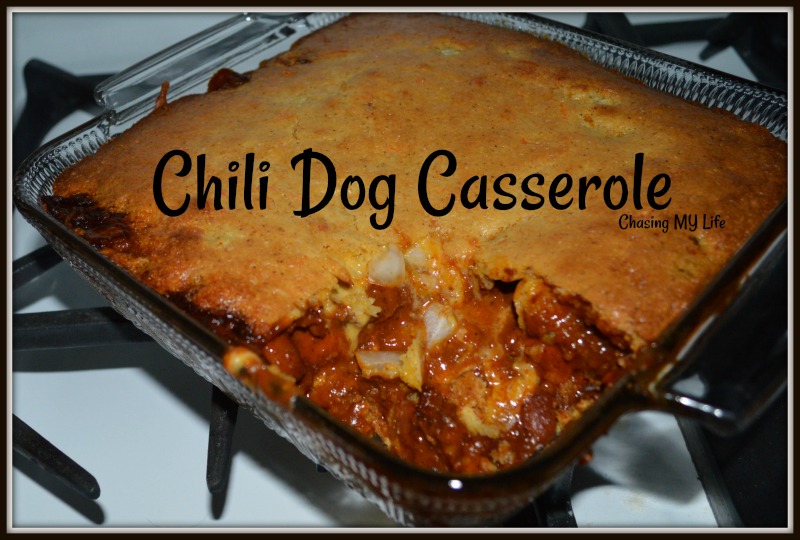 CHILI DOG CASSEROLE
1 Jiffy Corn muffin mix
1/2 cup chopped onion
1 package Ball Park ALL beef hot dogs
1 can chili with beans
1 cup shredded cheddar cheese
2 tablespoons brown sugar
1/2 teaspoon garlic powder
1/2 teaspoon chipotle chili powder
Preheat oven to 350°.

Spray 8×8 baking dish with non-stick spray.

Prepare muffin mix batter per package instructions adding the garlic powder, chipotle chili powder and brown sugar to the batter.

Pour half the batter into the baking dish.

In a skillet over medium high heat, brown hot dogs on all sides.

Lay hot dogs on top of batter in a single layer. I like to chop them into small pieces, but that is optional.


Spread chili evenly over the hot dogs.

Sprinkle 3/4 of the onions over the chili.

Spread 3/4 cup of the cheese over the onions.

Spread remaining batter over cheese.

Bake 30 minutes or until a toothpick comes out clean.

Sprinkle remaining cheese and onions on top and serve.