MAGIC DUST SLAM DUNK HOT WINGS from Chris at NibbleMeThis He originally ran this recipe over at OUR Krazy Kitchen when I hosted that food blog.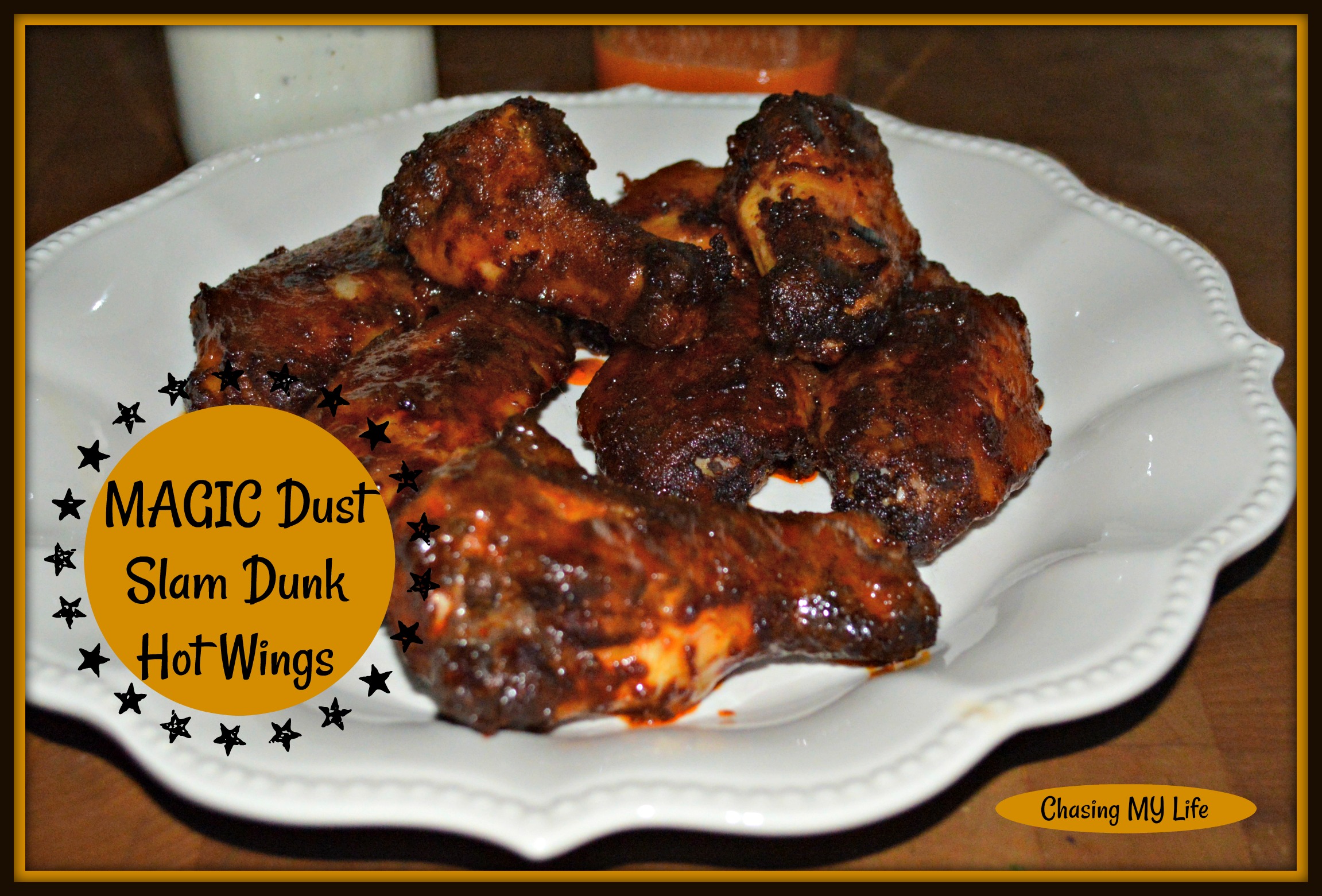 36 chicken wing pieces (wingettes and drummettes)
CHRIS' DRY RUB (I use my MAGIC DUST instead of Chris' rub though – recipe below)
1 1/2 teaspoon Lawry's Season Salt
1/2 teaspoon black pepper
1/4 teaspoon garlic powder
1/4 teaspoon oregano
TOSS SAUCE
1/2 cup hot sauce (I use Frank's Original)
1/3 cup butter
1 tablespoon Worcestershire sauce
DUNK SAUCE
3/4 cup ranch dressing
2 tablespoon diced roasted red pepper
2 tablespoon cilantro, finely minced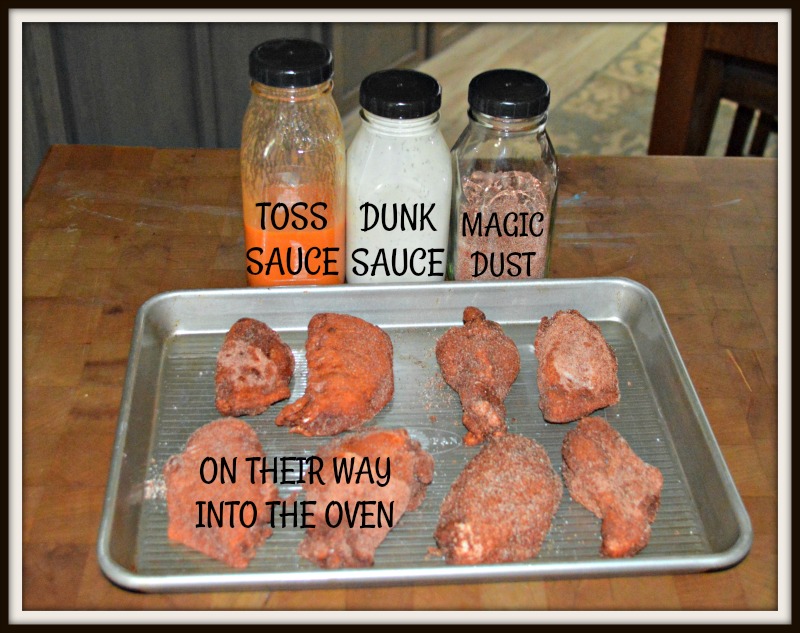 Preheat oven to 350°.
Mix the "dunk sauce" together and refrigerate.
Wash and dry the wing pieces REALLY well* and season with the dry rub.
Cook the wings for 25 minutes and then flip the wings.  Cook another 25 minutes or until crisp and cooked through.
Meanwhile, whisk together the "toss sauce" over medium heat.
Toss the wings in the toss sauce and put back in the oven for another 5-10 minutes.
Serve with the Dunk Sauce and enjoy
NOTE* This helps get a crisp skin.
TAMY'S MAGIC DUST (my go to dry rub that I keep on hand)
1/2 cup sweet paprika
1/4 cup finely ground sea salt
1/3 cup superfine sugar
1/4 cup chipotle chili powder
2 tablespoons ground black pepper
1/4 cup garlic powder
Mix all ingredients together until well blended.
Store in an airtight container.
Shake before each use.
MAGIC DUST NOTE: I can't use it because of allergies, but a great addition to this recipe is 2 tablespoons of Colemna's dry mustard.
Linking up to FULL Plate Thursday.
Save
Save