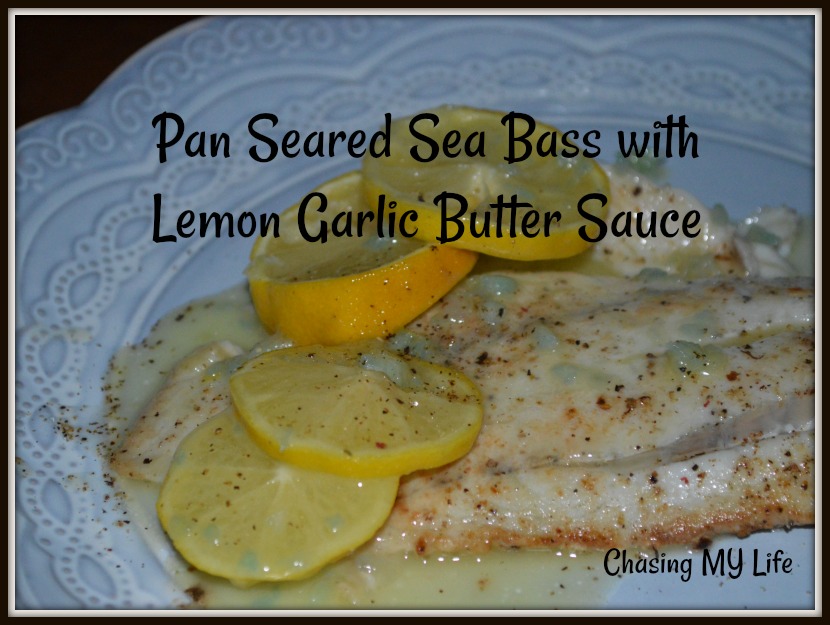 PAN SEARED SEA BASS with LEMON GARLIC BUTTER SAUCE
2-6 ounce sea bass fillets
1 tablespoon avocado oil
1 + 1 tablespoon butter
1 clove garlic, minced
Juice of 1 LARGE lemon
1 lemon, sliced
Fresh ground sea salt and pepper, to taste
Over a medium high heat heat 1 tablespoon butter in large skillet.
Coat each fillet with avocado oil and generously season with the fresh ground salt and pepper.
When sizzling, add each fillet to hot oil and cook for 5 minutes before flipping and cooking on the other side for 4 more minutes.
While fillets are cooking melt 1 tablespoon of butter in a small sauce pan.
Add garlic, sautéing about 2 minutes.
Whisk in lemon juice.
Season with salt and pepper.
Add lemon slices, cooking until slightly thick.
Plate fillets and top with sauce.
Serve immediately.