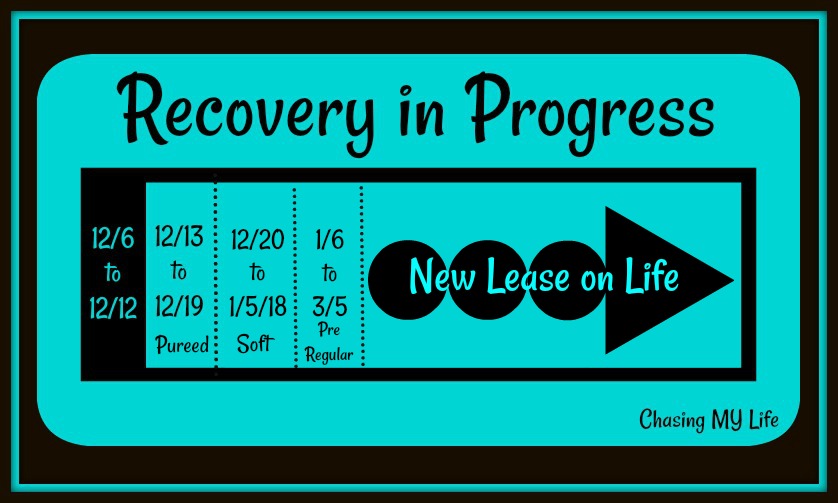 Today is day 60, well it's actually day 63, but it's day 60 of being released from the hospital and I can officially begin an exercise routine!  Knowing I would be doing my exercise at home, I researched and ordered a set of training discs a couple weeks ago so I could watch the discs in advance and familiarize myself with the routines and timing. It has been quite a long while since I have done anything this organized, but I know it's a now or never scenario for me. So far, I'm loving these discs done by a personal trainer as if she's working personally with you.  It's a 12 disc set and I'm looking forward to discs 2-12. 😀
Six surgeries plus additional anaesthesias for some of the testings in 7 years have ALL taken a toll on me physically being coupled with having lost so much weight so fast (30 pounds in 60 days so far) with this surgery has left me feeling in serious need of toning my body as well as rebuilding my strength and energy.  My FitPal account won't even post my weight loss because they say it is happening too fast and is unhealthy – DUH, hence why I'm trying to get more strength.
I ordered Personal Trainer, a 90 day program narrated by (you guessed it) a personal trainer.  I haven't actually watched ALL 12 discs, but do like the pace and energy so far. I know this program is just what I needed!
I'm hoping that the increase in exercise will speed up digestion and increase hunger so I can actually eat more to keep my FitPal account happier 😀  LOL, the doctor says to eat whatever I want, but with a stomach now the size of an egg and the inability to eat sugar, alcohol or high fat items, what is he thinking??  He did say that eventually I probably CAN eat those things, but I'm here to tell you I have serious doubts and that's okay too.  I'm adjusting really well (or at least better than I thought I would) to no coffee, sugar or alcohol and eating even better than before which was already REALLY good.