Good morning! Here we are at week 6 already. Can you believe that?  Time is truly just flying by!!!! I hope you had a GREAT weekend.
So are you a Super Bowl watcher?  We love football here and enjoyed yesterday's game a lot, especially since we were voting fo the Eagles!
Do you watch just for the commercials? I don't, since I love football, but I REALLY ENJOY the Super Bowl for the commercials almost as much as the game itself. My favorite commercials this year were:
M&M'S with DANNY DEVITO
ALEXA LOSES HER VOICE
DODGE RAM VIKINGS
ELI MANNING AND ODELL BECKHAM DIRTY DANCING
MARTHA STEWART AND JACK IN THE BOX
BUDWEISER CLYDESDALE
ALEXA SOUTHERN MODEL
Be sure to link up with Sandra at Diary of a Stay at Home Mom for Happy homemaker Monday and with Laura at I'm an Organizing Junkie for Menu Plan Monday.
OUTSIDE MY WINDOW & THE WEATHER OUTSIDE
The weather has been sooooooo crazy.  One day was 80 degrees last week and then 57 degrees the next day.  The lows at night have been just as crazy ranging from 30-60 degrees.  This week is supposed to be just as crazy with patchy fog, low visibility and a few days of rain also.
ON THE BREAKFAST PLATE
Honey Nut cheerios and banana with milk and Green Tea
ON MY MIND / THINGS THAT ARE MAKING ME HAPPY
Last week was very sad for us as we lost our beloved Sady.  Fur children are so precious and so hard to lose.  I found her and her sisters behind the garage almost 20 years ago when they were about 2 weeks old.  Her mother had been hit by a car.  I raised the three of them by hand until they were old enough to find homes for, but Sady always had a special place in my heart.  When she was little she would curl up on my neck after she took her bottle and sleep there. She was always a tiny little thing and I kept her as an indoor only cat.  Sady ALWAYS thought she was a real person with so many human like qualities.
FAVORITE PHOTO FROM THE CAMERA

My uncle was here for dinner on Saturday night and brought me these great flowers for the table.  I just love this little vase! It's hard to see, but there is all sorts of pretty embossing all over it.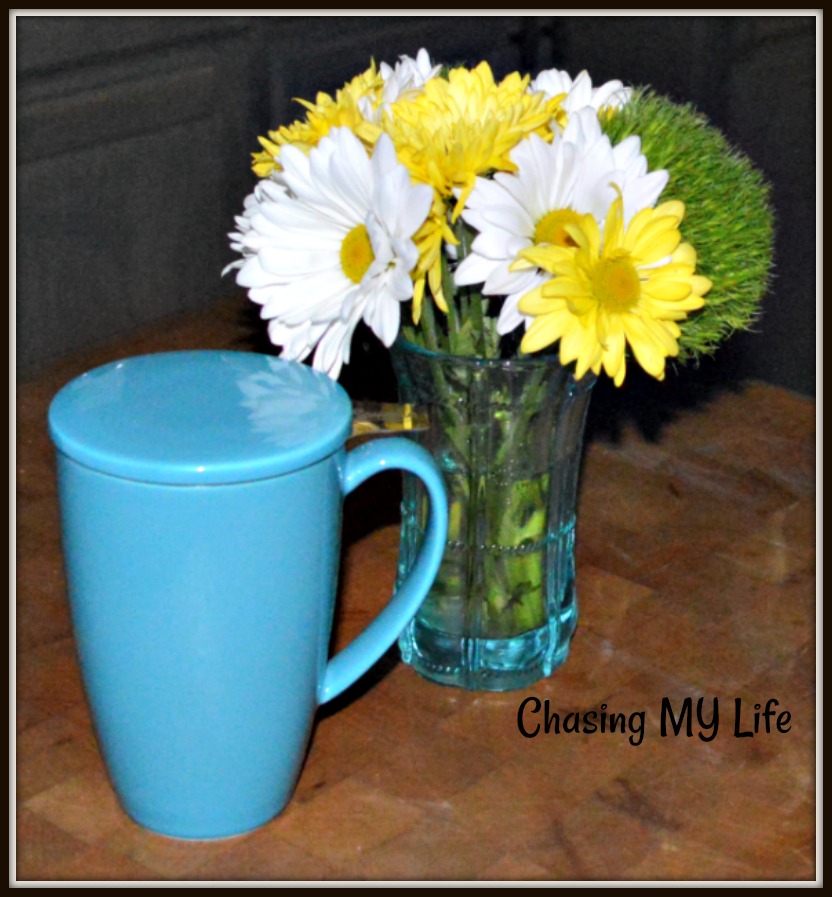 YAY – I get to start exercising today!
INSPIRATION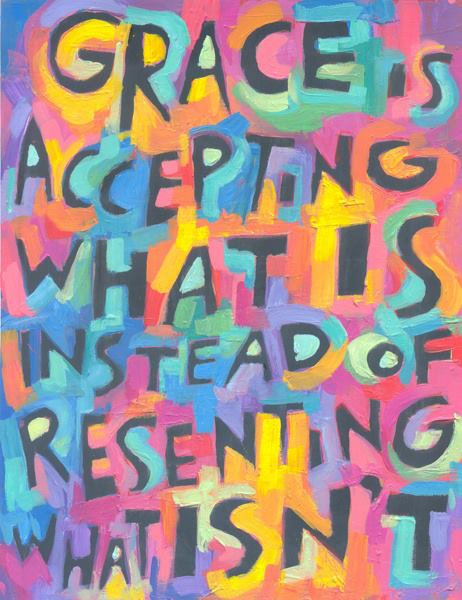 AS I LOOK AROUND THE HOUSE / WEEKLY TO DO LIST & HOUSE PROJECTS
LAUNDRY

… quite a few loads this week, towels, bedding and clothing

LIVING AREAS

… hubby helped me do a

SERIOUS

deep clean on Saturday before my uncle came for dinner so the house is still looking really good.


KITCHEN

… pretty clean after a deep clean Saturday night


STUDIO

… is just storage these days so nothing going on there

YARD

… still nothing after the weekend storms, just too wet to do anything

BLOG

… some recipe updating, future post planning and holiday post planning
CURRENTLY READING & TELEVISION / DVR / MOVIES

MOVIES
I've taped a few of the Hallmark Valentine's movies to watch in some down time.
We actually ventured out into the world on Friday to see a movie – the first time hubby has really let me out among people for fear of me getting sick during recovery.  We saw the new Winchester with Helen Mirren and Jason Clarke.  I have always been enthralled with the Winchester Mystery House and love touring it whenever we are in the area.  I loved the plot of the movie, but was hoping to see more of the actual house.
I'm now reading Marie Force's Here Come's the Sun part of the Green Mountain, Butler, Vermont series.
COMEDIES
Big Bang Theory, Young Sheldon, The Good Place, American Housewife, Better Late Than Never, Life in Pieces
MILITARY, POLITICAL & CRIME DRAMAS and a couple that qualify as comedies
NCIS, NCIS New Orleans and NCIS LA, Criminal Minds, Wisdom of the Crowd, S.W.A.T., Madam Secretary, Scandal, Designated Survivor, Brave, Valor, Seal Team, Blindspot, Macgyver, Scorpion, Law & Order SVU, Blue Bloods, Hawaii 5-0, Elementary, Chicago Fire, Chicago PD, Chicago Med, 911
DRAMAS
The Good Doctor, This is Us, The Resident, Elementary
SYFY
Z Nation, The Walking Dead, Flash, Supergirl, DC LEegends, Orville, Once Upon a Time, The X-Files

COOKING
Guy's Grocery Games, Diner's Drive-Ins and Dives, The Grill Dads, Beat Bobby Flay, Bobby and Damaris, Baked in Vermont, Kid's Baking Championship, Worst Cooks in America, Giada

MENU PLANS FOR THE WEEK
MON

TUES

WED

THUR

FRI

SAT

SUN

2 times a day


B-FAST

Honey Nut Cheerios with Banana and Green Tea

Honey Nut Cheerios with Banana and  Green Tea

Honey Nut Cheerios with Banana and Green Tea

Honey Nut Cheerios with Banana and Green Tea

Honey Nut Cheerios with Banana and Green Tea

BISCUITS & GRAVY  CASSEROLE BAKE




2 times a day

1 cup 1% Milk or Protein Drink

1 cup 1% Milk or Protein Drink

1 cup 1% Milk or Protein Drink

1 cup 1% Milk or Protein Drink

1 cup 1% Milk or Protein Drink

1 cup 1% Milk or Protein Drink

1 cup 1% Milk or Protein Drink

1 time a day

LUNCH

2-4 ounces Protein or yogurt


2-4 ounces Protein or yogurt

2-4 ounces Protein or yogurt

2-4 ounces Protein or yogurt

2-4 ounces Protein or yogurt

2-4 ounces Protein or yogurt

2-4 ounces Protein or yogurt

DINNER

6-8 ounces


C.O.R.N. (clean out refrigerator night)


6-8 ounces

PAN SEARED CHICKEN with CREAMY GARLIC PARMESAN BRUSSELS SPROUTS


6-8 ounces

C.O.R.N. (clean out refrigerator night)


6-8 ounces

BAKED GENERAL TSO CHICKEN


6-8 ounces

C.O.R.N. (clean out refrigerator night)


6-8 ounces

CHICKEN PARMESAN CASSEROLE


6-8 ounces

C.O.R.N. (clean out refrigerator night)

SUCCESSFUL RECIPE LINKS FROM LAST WEEK
HEALTH & BEAUTY TIPS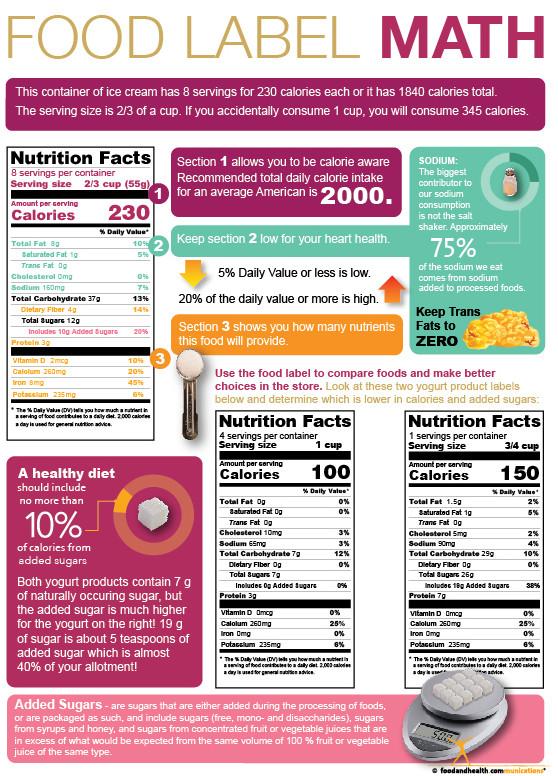 HOMEMAKING/COOKING TIP