I found this recipe in a pile of grams old recipe pamphlets and it sounded so easy to update while still being really tasty. I made beef today, but will make chicken next time and add celery, onions and carrots to make it more like Inside Out Chicken Pot Pies.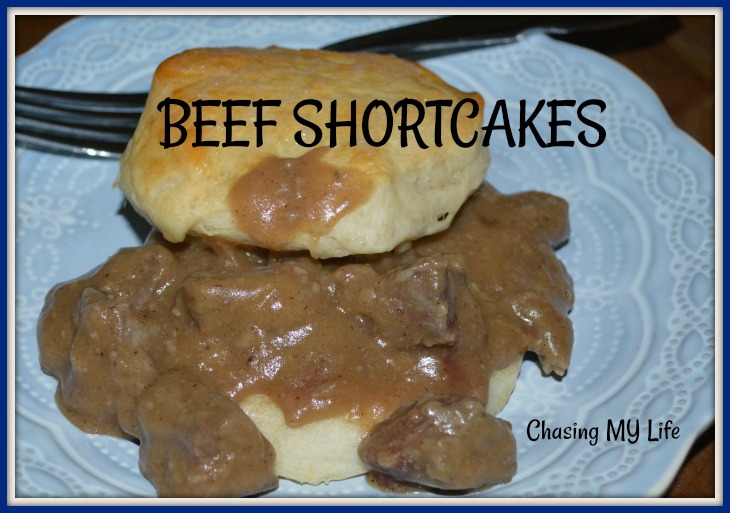 CHICKEN or BEEF SHORTCAKES makes 8
3 cups rotisserie chicken pieces* OR beef rib eye cubes
8 warm biscuits (made from scratch or Pillsbury canned)
1 quart chicken or beef broth
1/3 cup butter
scant 3/4 cup flour
FRESH ground salt and pepper, to taste
In a saucepan bring all but 1/2 cup of the chicken broth to a boil.
In a separate small saucepan melt butter.
Add flour and whisk until golden.
Add in reserved broth and whisk until well blended making a roux.
Slowly add roux to broth and combine well.
Simmer for 10 minutes.
Add chicken, salt and pepper to taste, stirring to coat chicken well and heat through.
Split biscuits in half.
Ladle chicken mixture onto biscuit and replace top.
NOTE: *I usually buy a rotisserie chicken each week at Costco to eat off of so always seem to have one around for quick recipes like this.