Hubby and I decided to take the day off and just do something fun.  The weather was absolutely beautiful and we decided to go to the zoo.  Unfortunately, the zoo was a poor choice – EVERY school in town had a bus there and there were also strollers everywhere.  Even overflow parking was full, so we decided to just take a drive to a little town we had heard had some good antique stores.
We only went to 2 stores, both of which were multi building large stores.  I found a beautiful cross for cross wall in the first store, but the second store is where I really scored!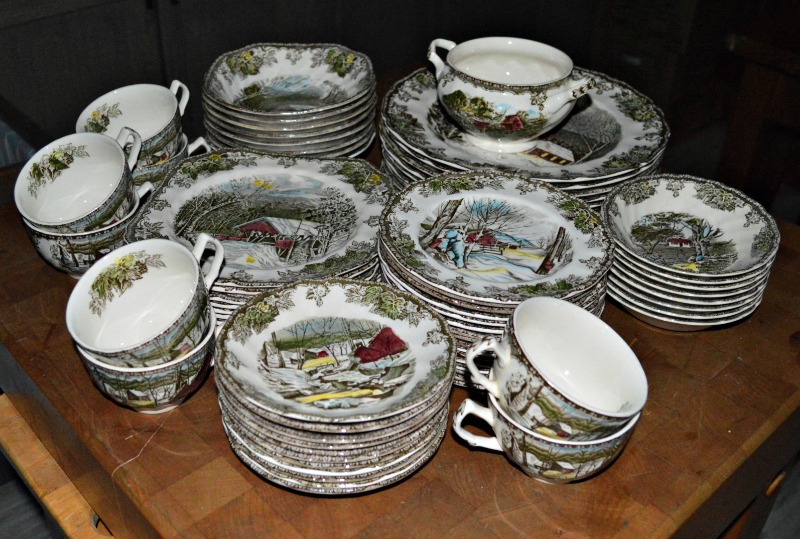 We walked in the door and my eye was immediately drawn to a hutch on the right that was filled with exactly what I've been looking for. Service for 8 plus some extra pieces totaling 70 pieces total of some original Johnson Bros. Covered Bridge china.  I checked when we got home and to buy the original set if you could even find all the pieces would total nearly a thousand dollars today.  I paid just over $100 for all 70 pieces.  No cracks, chips or discoloration.  Looks like it just came out of grandma's cabinet.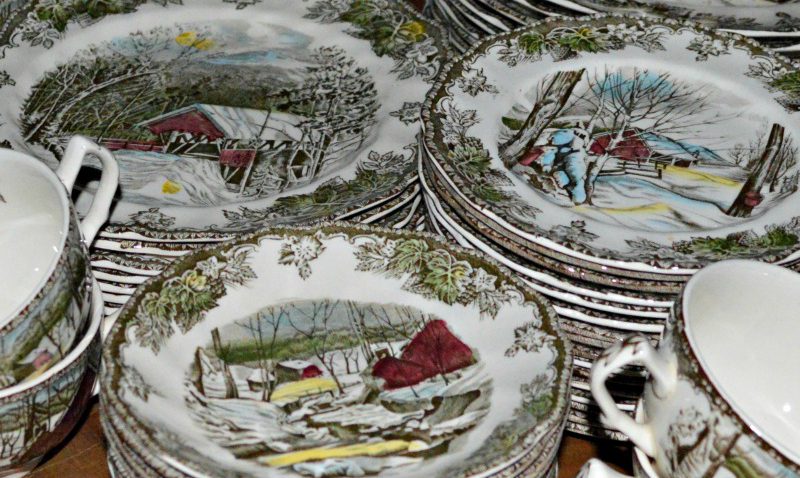 Years ago I started collecting a few pieces here and there of Johnson Bros. China.  Made in England it is the nice bone style china.  When we were first starting out there wasn't much money for the whole set and by the time there was, it was hard to find and really expensive.  And the bonus today was that none of these pieces are pieces I already have! There are some made in China reproductions available, but they are just not the same and I feel very fortunate to have completed my set today.