Good morning my friends. We have arrived at our first interim stop and I am beginning to feel a bit human again.  Things have not gone as planned with the move, but will be okay eventually,  just a bit stressful getting to this point. 😀
We'll be here about 10 days and then head to our next destination via a few stops to see family and friends along the way. We will be there for about 3 months and that is where I am praying that the gym and pool will be my saving grace at getting my strength and energy back.
Be sure to link up with
Sandra at Diary of a Stay at Home Mom for Happy homemaker Monday
and with Laura at I'm an Organizing Junkie for Menu Plan Monday.
OUTSIDE MY WINDOW & THE WEATHER OUTSIDE & WHAT I'M WEARING – The weather is GORGEOUS! It's supposed to be in the mid 70's today and guess what? There is no horrible Texas humidity 😀 I have to go to town and get the oil changed so am wearing levis and a blue print blouse instead of the normal summer shorts.

ON THE BREAKFAST PLATE – Green tea and peach yogurt
ON MY MIND / THINGS THAT ARE MAKING ME HAPPY
my new InstaGram hashtag is #HappinessIsSouthEastTexasInYourRearViewMirror which makes me extremely happy.  As for the rest of it, we're going to just take it one day at a time for awhile

I also completed my final post (Day 948 aka 2 1/2 years in Purgatory) for the HOUSE from HELL if you are so inclined to read – it is a bit long, but all encompassing.
FAVORITE PHOTO FROM THE CAMERA – we made a stop at Cadillac Ranch – wow what a change from when I was there in the early 90's! I can't believe how much trash was left behind!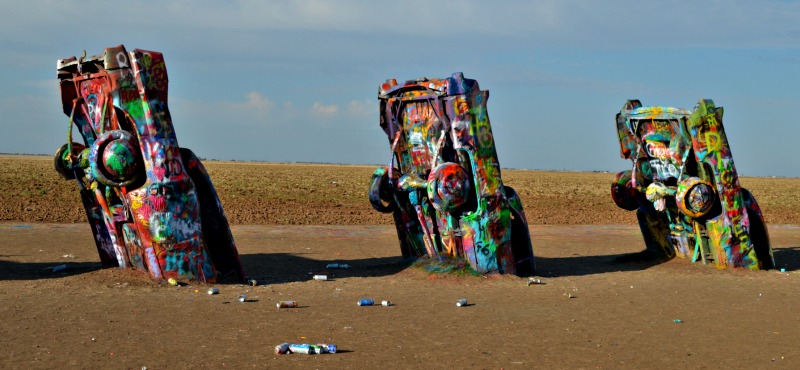 INSPIRATION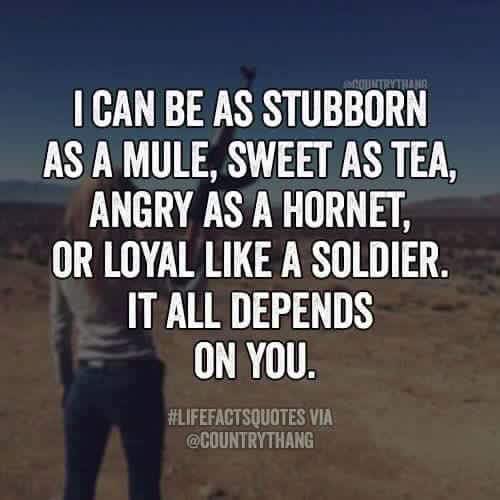 SOMETHING INTERESTING I WATCHED – I enjoyed the Celebrity Boss episode about Deion Sanders reaching out to help at risk youth

AS I LOOK AROUND THE HOUSE / WEEKLY TO DO LIST & HOUSE PROJECTS /  APPOINTMENTS
Nothing much this week other than some laundry as we are at mom's house. Hubby does have a couple dental appointments and the moving truck should be here at some point so things can be loaded into storage before we head out for the desert.
CURRENTLY READING AND ON MY WAIT PILE
I'M READING Debra Clopton's Windswept Bay series – Book #5 Holding Out for Love

IN THE WAIT PILE TO READ
WHAT IS ON THE DVR OR LIST TO WATCH
COMEDIES – Big Bang Theory, Young Sheldon, Life in Pieces, The Good Place, American Housewife
MILITARY, POLITICAL & CRIME DRAMAS and a couple that qualify as comedies – NCIS, NCIS New Orleans and NCIS LA, Criminal Minds, Wisdon of the Crowd, S.W.A.T., Madam Secretary, Scandal, Designated Survivor, Brave, Valor, Seal Team, Blindspot, Macgyver, Scorpion, Law & Order SVU, Blue Bloods, Hawaii 5-0, Elementary, Chicago Fire, Chicago PD, Chicago Med, 911
DRAMAS & REALITY – The Good Doctor, This Is Us, The Resident, the Amazing Race, Dancing With the Stars, American Ninja Warrior, Reverie, Instinct, Ransom, Taken

SYFY – Z Nation, the Walking Dead, Fear the Walking Dead, Flash, Supergirl, DC Legends, Orville, Once Upon a Time, The X-Files, Supernatural, Midnight Texas
COOKING – Guy's Grocery Games, Beat Bobby Flay, Worst Cooks in America, Bobby & Damaris, Kid's Baking Championship, Master Chef Jr., Master Chef, Southern at Heart
WHAT'S IN THE CRAFT BASKET – EVERYTHING is packed so there will be no crafting until late June or so when I start the Christmas gifts and cards while we are in the desert.
HEALTH & BEAUTY TIPS
HOMEMAKING/COOKING TIP
MENU PLANS FOR THE WEEK
| | | | | | |
| --- | --- | --- | --- | --- | --- |
| | BREAKFAST | SNACK | LUNCH | DINNER | SNACK/DESSERT |
| MONDAY | CHEERIOS, SMALL BANANA & GREEN TEA | PROTEIN DRINK | GRILLED CHICKEN BREAST, TUNA SALAD OR ?? | APPLE CIDER PORK CHOPS with APPLE SLAW | PROTEIN SHAKE |
| TUESDAY | PEACH YOGURT & GREEN TEA | PROTEIN DRINK | GRILLED CHICKEN BREAST, TUNA SALAD OR ?? | SEAFOOD SALAD & PARMESAN ROLLS | PROTEIN SHAKE |
| WEDNESDAY | CHEERIOS, SMALL BANANA & GREEN TEA | PROTEIN DRINK | GRILLED CHICKEN BREAST, TUNA SALAD OR ?? | ?? | PROTEIN SHAKE |
| THURSDAY | CHERRY YOGURT & GREEN TEA | PROTEIN DRINK | GRILLED CHICKEN BREAST, TUNA SALAD OR ?? | PINEAPPLE CASHEW CHICKEN and SALAD | PROTEIN SHAKE |
| FRIDAY | BERRY YOGURT & GREEN TEA | PROTEIN DRINK | GRILLED CHICKEN BREAST, TUNA SALAD OR ?? | ?? | PROTEIN SHAKE |
| SATURDAY | ?? | PROTEIN DRINK | GRILLED CHICKEN BREAST, TUNA SALAD OR ?? | C.O.R.N. clean out refrigerator night | CARAMEL APPLE HAND PIES |
| SUNDAY | ?? | PROTEIN DRINK | GRILLED CHICKEN BREAST, TUNA SALAD OR ?? | CHICKEN in OREGANO CREAM SAUCE | PROTEIN SHAKE |
SUCCESSFUL RECIPE LINKS FROM LAST WEEK