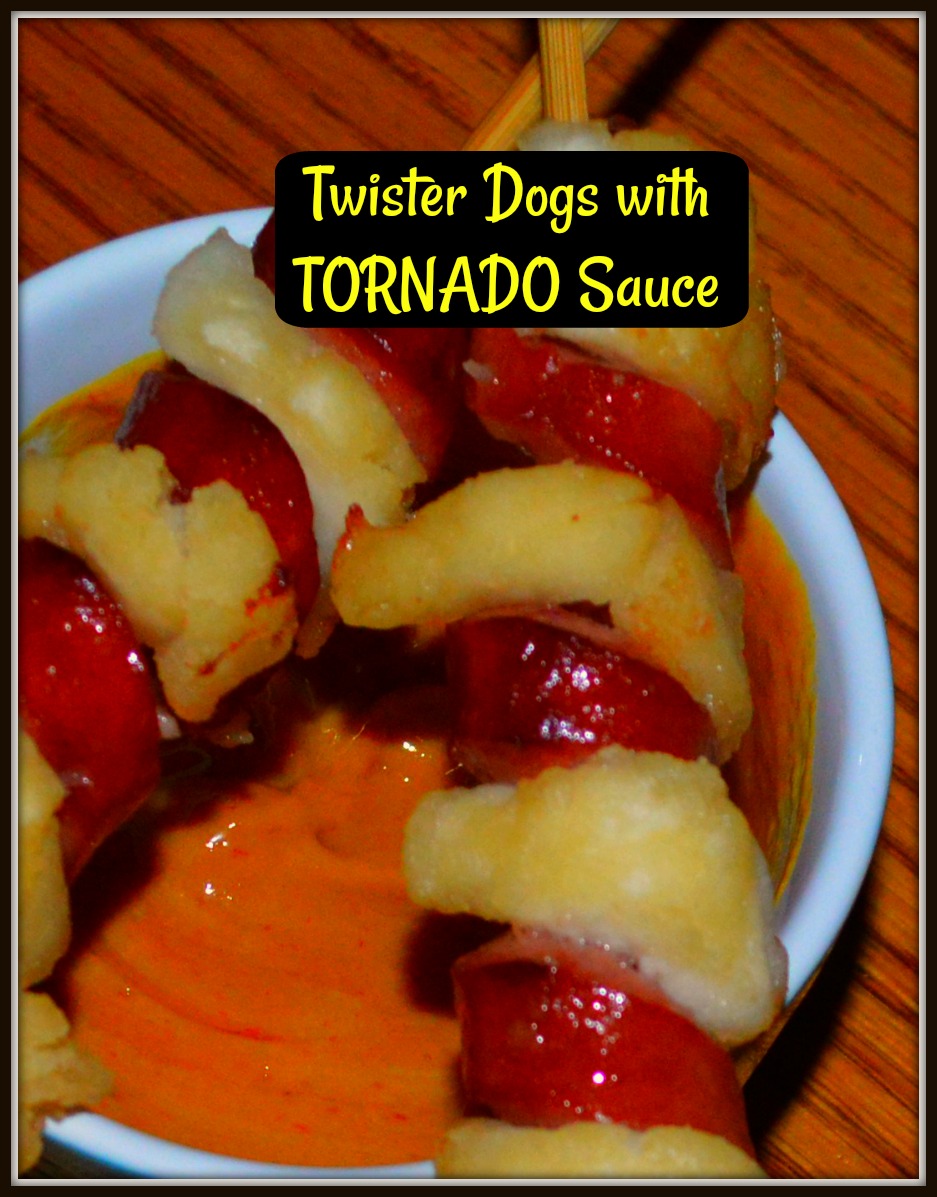 TWISTED DOGS
4 hot dogs
1/2 cup Bisquick or other pancake mix (DO NOT USE GLUTEN FREE)
2 tablespoons water
Oil for frying (enough to MOSTLY cover hot dogs)
Poke a 1/2 skewer through half a hot dog. Spiral cut by diagonally placing your knife against the hot dog while rotating. CUT ALL THE WAY THROUGH WHILE CONSTANTLY TURNING SKEWER TO GET A SPIRAL CUT.

Spread open to create a space between the slits.

Combine Bisquick with water.
Divide mix into 8 portions.
Roll the dough out into a 4 inch strip.
Roll the dough around the hot dog between the meat edges.
In a large pan (preferably cast iron) heat oil to 325°.
Fry for 2-3 minutes, turning as necessary.
Serve with your favorite condiments or some tornado sauce.
TORNADO SAUCE
1/4 cup jalapeño ketchup
2 tablespoons cup mustard
Whisk together and enjoy!