This recipe is perfect for a potluck, tail gate party, holiday get together or Sunday dinner and it has nice refreshing change of taste.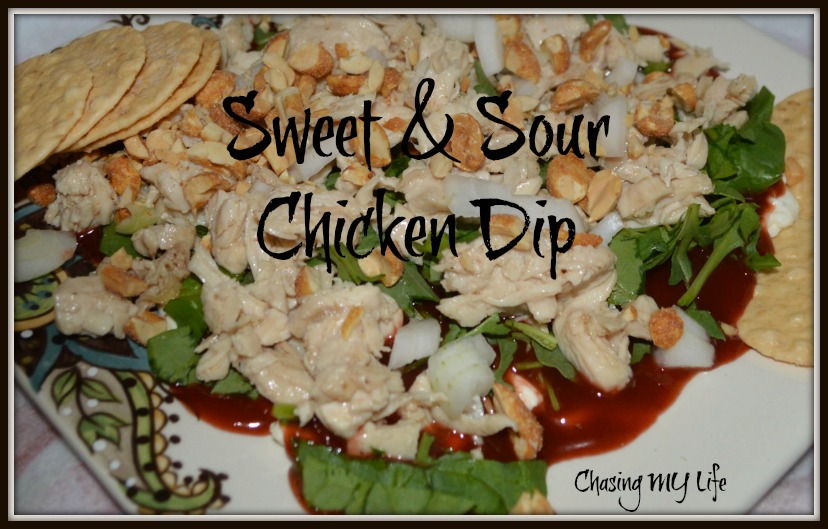 SWEET & SOUR CHICKEN DIP
2 tablespoons Bragg's Liquid Aminos
1 1/2 tablespoon sesame oil
2-3 cloves garlic, finely minced
1 1/2 pounds chicken tenders
24 ounces cream cheese, softened
10 ounce jar sweet and sour sauce
2 cups FRESH baby spinach
2 bunches thinly slice green onions
1/2 cup chopped salted peanuts
Sesame Rice Crackers
Generously season chicken tenders with salt and pepper.
Sear chicken tenders until golden and cooked through. Set aside to rest.
Whisk together the liquid aminos, sesame oil and garlic.
Shred chicken pieces.
Toss with sesame oil mixture and refrigerate for AT LEAST an hour.
ASSEMBLY
Spread cream cheese onto serving platter.
Spread sweet and sour sauce over cream cheese.
Top with spinach pieces.
Top with chicken mixture.
Sprinkle with green onions and peanuts.
Serve with sesame rice crackers.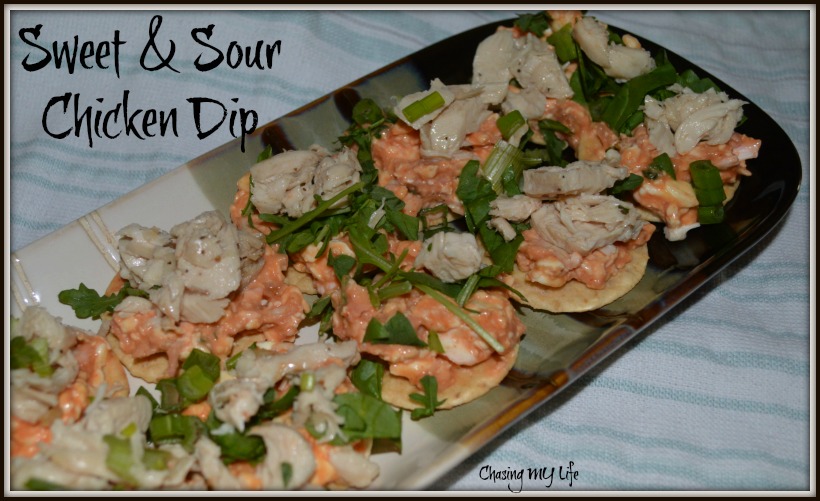 NOTE: For a more elegant serving:
Combine the cream cheese with the sweet and sour sauce into a spread.
Spread each cracker with a generous portion.
Top with spinach pieces.
Top with chicken mixture.
Top with green onions.
Arrange on platter.
ENJOY!