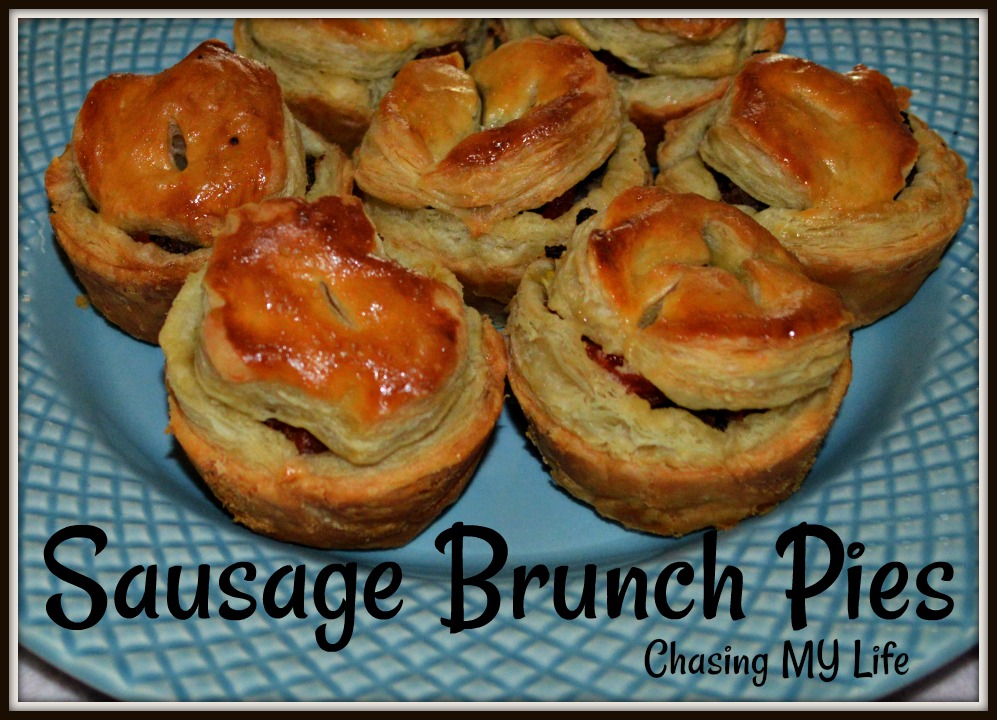 SAUSAGE BRUNCH PIES
1 box frozen puff pastry, thawed
1 pound pork sausage
6 green onions, chopped
1/4 cup chopped dried apricots
1/4 cup chopped dried pineapple
1/2 cup jack grated cheese
1/4 teaspoon pepper
1/8 teaspoon ground nutmeg
1 LARGE egg, lightly beaten
Preheat oven to 375°.
On a lightly floured surface, unfold pastry sheets; roll each into a 16×12-in. rectangle.
Using a floured cutter, cut twelve 4 inch circles from one sheet.
Press each round into the bottom and up sides of ungreased muffin tin.
Using a floured cutter, cut twelve 3-1/2-in. circles from remaining sheet. Set aside.
Mix sausage, green onions, pineapple pieces, apricots and spices lightly but thoroughly.
Place 1/4 cup mixture into each pastry cup.
Brush edges of smaller pastry circles with egg; place over pies, pressing edges to seal.
Brush with egg.
Cut slits in top for venting.
Bake until golden brown and a thermometer inserted in filling reads 160°, 30-35 minutes.
Cool 5 minutes before removing from pan to a wire rack.
NOTE: Dried cherries, dates, currants, or golden raisins for the apricots.