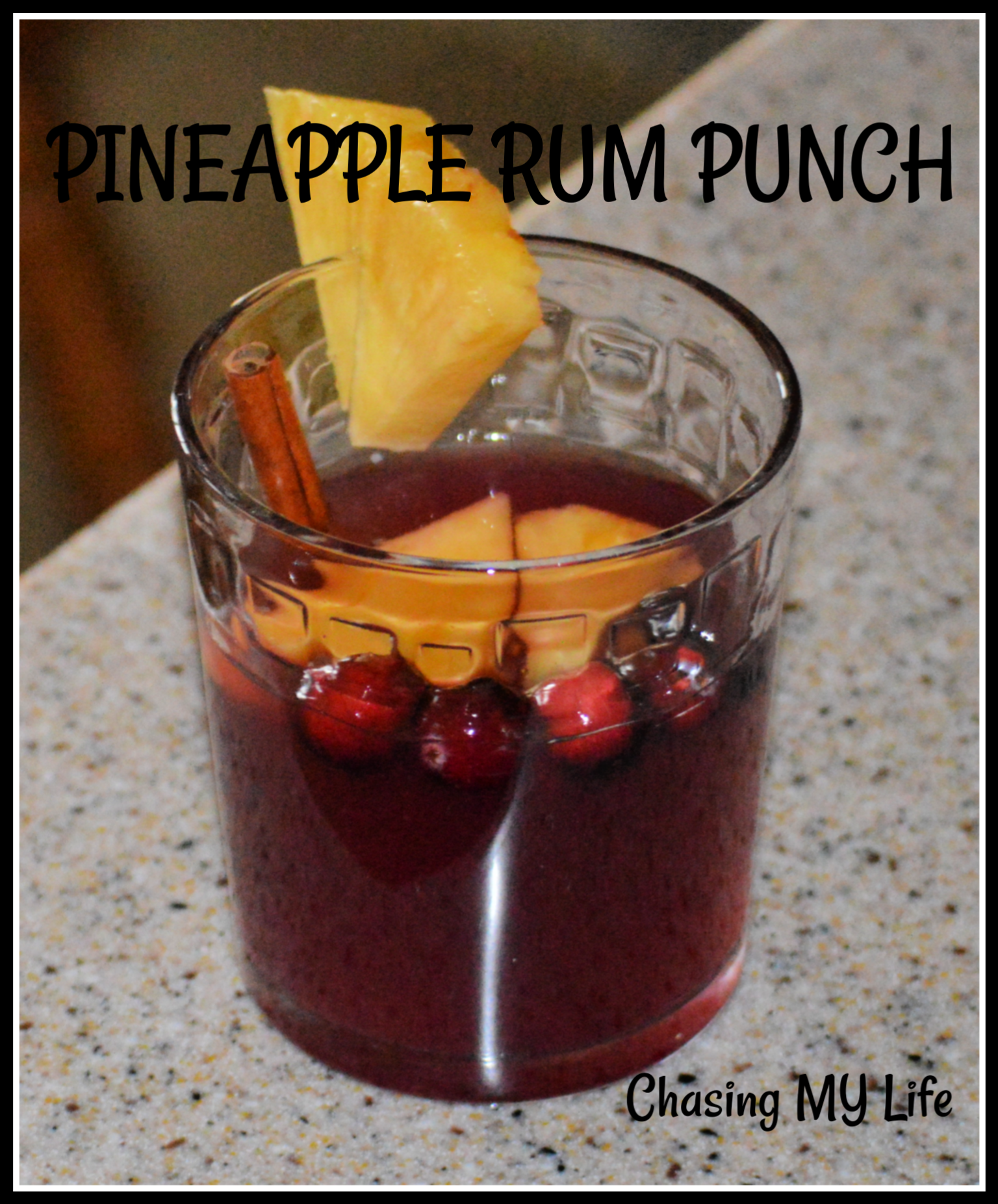 "CHRISTMAS" PINEAPPLE RUM PUNCH
4 cups unsweetened pineapple juice
4 cups cran-pomegranate juice
1/4 cup red hots
2 cinnamon sticks + 1 stick per glass for serving
1 cup cherry spiced rum OR pineapple rum
FRESH cranberries
FRESH pineapple chunks, FROZEN (optional)
In a 3 quart slow cooker, combine the pineapple juice, cran-pomegranate juice, red hots and cinnamon sticks.
Cook covered on low until heated through and red hots are melted.
Add rum.
Serve with FRESH cranberries and a cinnamon stick. Can be served warm or over frozen pineapple chunks.
NOTES: This can also be made on the stove, but use very low heat and watch that the candies don't burn.