It's cold, wet and windy up here in the Pacific Northwest as a series of winter storms have been moving through one after another.  It's the kind of weather that wants to make you turn over, pull the covers over your head and go back to sleep – the kind of weather that makes me crave serious comfort food.  One of our favorite comfort foods for this weather is Cowboy Beans. The best thing about this recipe is that it cooks ALL day in the slow cooker and the aroma makes the house smell cozy and homey. BE SURE AND SOAK YOUR BEANS OVERNIGHT THE DAY BEFORE YOU WANT TO MAKE THIS RECIPE.
As this recipe cooks your beans will start absorbing the flavor AND the color.  They actually become more and more tasty in the days that follow.  I usually make BEER Bread with this and it's a HUGE hit.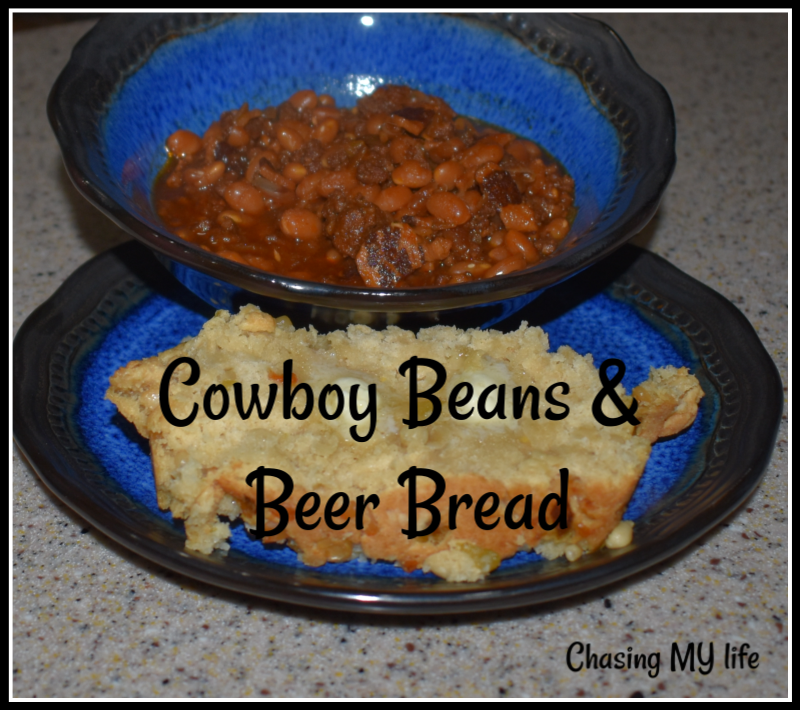 COWBOY BEANS serves 6
1 pound navy beans
1 small onion, chopped
1 tablespoon garlic powder
1/2 cup dark brown sugar
3/4 pound ground beef
4 slices thick bacon, chopped
1 cup water
3 cups beef broth
1 cup Sweet Baby Ray's Original BBQ sauce
1/4 cup molasses
1/4 cup apple cider vinegar
1/4 cup Bragg's liquid aminos
Rinse your beans and drain.
In a large skillet brown bacon pieces over a medium heat until browned and

ALMOST

crisp. Remove bacon pieces with a slotted spoon to drain on paper toweling.
Add beef to bacon grease browning and crumbling to small pieces until cooked through. This adds are flavor! Drain well of excess grease.
In slow cooker whisk together the water, molasses, apple cider vinegar, liquid aminos, brown sugar and beef broth with garlic powder.
Stir in beans, ground beef and bacon pieces until well blended.
Cook covered on high 6 hours.
Stir in BBQ sauce,
Cover and cook another 2 hours or until beans are tender.
NOTE: BE SURE AND SOAK YOUR BEANS OVERNIGHT THE DAY BEFORE YOU WANT TO MAKE THIS RECIPE!
These beans make for wonderful leftovers too.  We really like them over hamburger patties like the old chili sizes from Bob's Big Boy.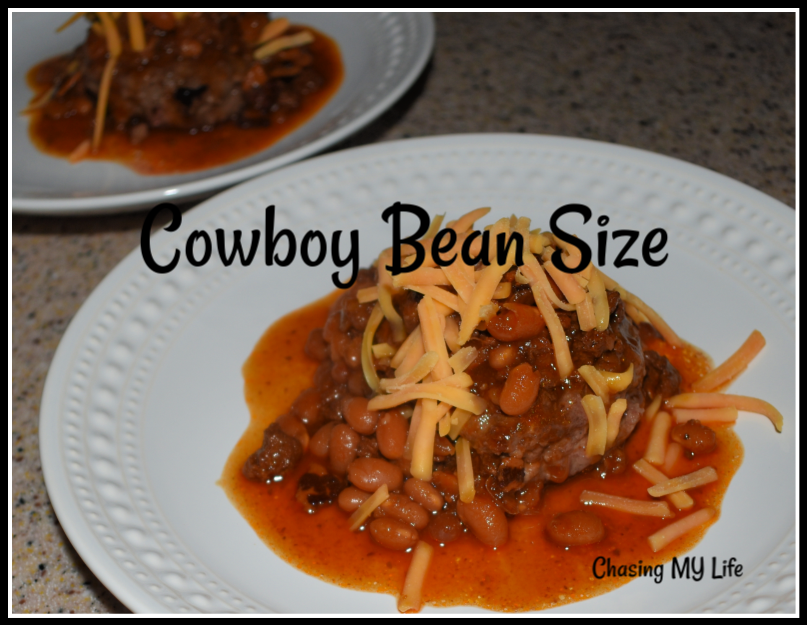 GREEN CHILE CORN BEER BREAD
3 1/2 cups self-rising flour
2 tablespoons sugar
1 teaspoon sea salt
1 small can chopped green chiles, drained WELL
1 can Green Giant white shoepeg corn, drained WELL
12 ounces Beer
1 stick butter, divided 6 + 2, melted
Preheat oven to 350°.
Whisk together flour, sugar and salt.
Add 6 ounces melted butter and beer.
Add green chiles and corn.
Knead together uniformly, but

DO NOT OVERWORK

.
Form into a well oiled loaf pan.
Pour remaining 2 ounces of butter over top.
Bake 50-60 minutes until cooked through.