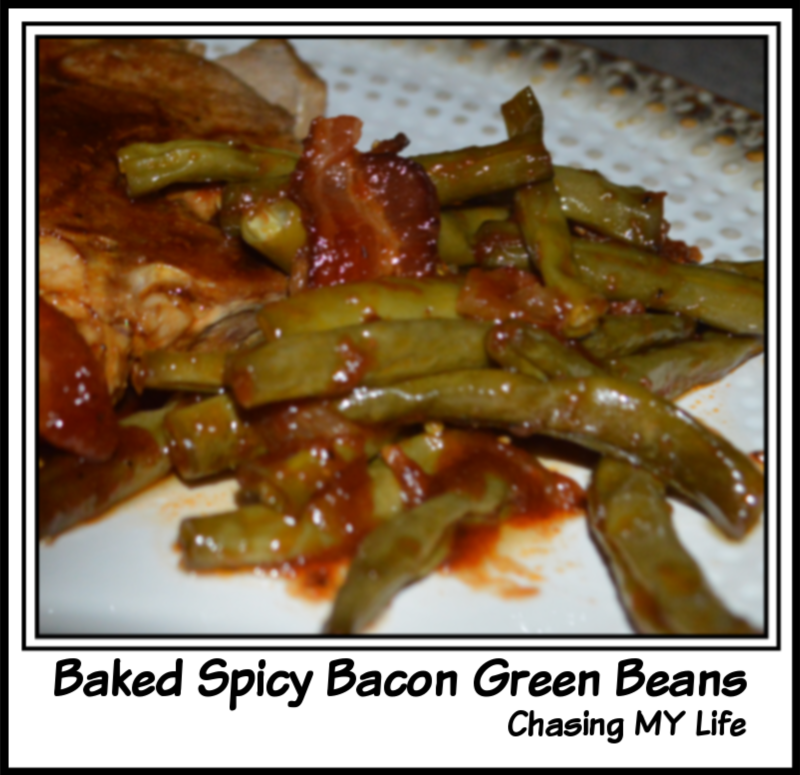 BAKED SPICY BACON GREEN BEANS
1 1/2 pounds FRESH green beans washed and trimmed
1 shallot, chopped
1 can diced tomatoes
1/8 cup Frank's Original Hot Sauce
3/4 cup chicken broth
2 cloves garlic, minced
4 slices thick bacon, diced
FRESH ground sea salt and black pepper
Preheat oven to 350°.
Brown bacon until crisp. Drain on paper towel.
Add shallot to hot oil and saute 1-2 minutes until browned.
Add garlic and saute' 1-2 minutes more until fragrant.
Add tomatoes, hot sauce and broth, stirring to combine.
Season to taste.
Top with bacon pieces, cover and bake 30-40 minutes until beans are tender.