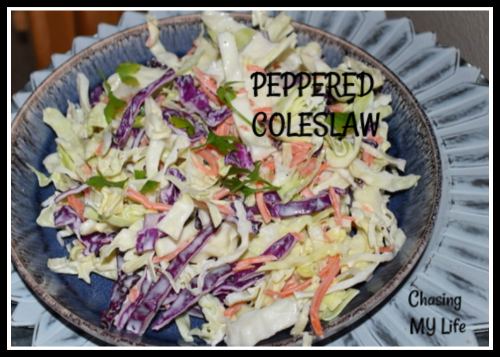 PEPPERED COLESLAW
3 1/2 cups shredded green cabbage
3 1/2 cups shredded purple cabbage
1 1/2 cups shredded carrots
1 small bunch green onions, thinly sliced
1/3 cup mayonnaise
3 tablespoons champagne vinegar
1 tablespoon milk
2 tablespoon sugars
GENEROUS portion FRESH ground sea salt and black pepper
1/4 teaspoon sesame seeds
Toss green and purple cabbage in a large bowl.
Add in carrots and green onions.
Whisk together mayonnaise, champagne vinegar, milk, sugar, salt, pepper and sesame seeds until well blended.
Pour mayonnaise mixture over cabbage mixture and toss to coat well.