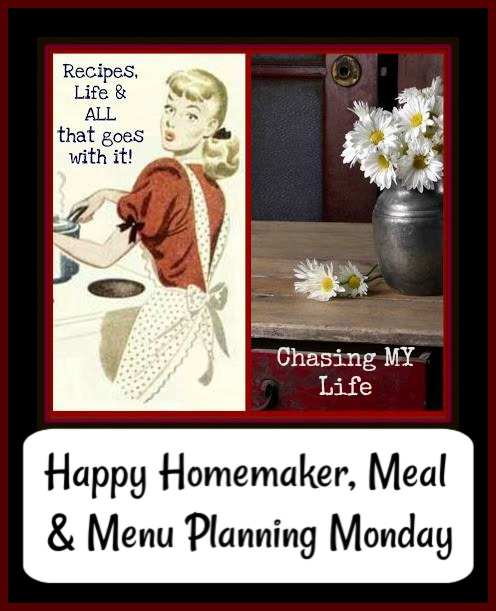 Be sure to join us and link up with
Sandra at Diary of a Stay at Home Mom for Happy Homemaker Monday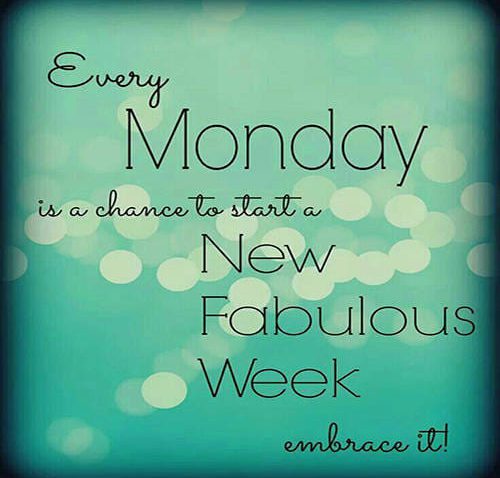 GOOD MORNING We had a quiet weekend with some antiquing and lunch out on Saturday and a munchkin birthday party yesterday.  I can't believe he's 13 already!   Quickly he's probably not going to like me calling him a munchkin 😀

OUTSIDE MY WINDOW & THE WEATHER OUTSIDE & WHAT I'M WEARING So it's for sure that fall is here!  I saw the first geese flying south and honking loudly yesterday and the heat clicked on last evening during the football game!  We even had our first frost warnings over the weekend and again tonight.  I have to admit I was kind of glad to trade in my flip flops for real shoes, socks and pull out the hoodies 😀  Today is a teal blue lightweight hoodie, Levis and denim POPS.

ON THE BREAKFAST PLATE Hot water, banana and kiwi

AS I LOOK AROUND THE HOUSE, WEEKLY TO DO LIST, HOUSE & CRAFT PROJECTS, APPOINTMENTS
LAUNDRY, LIVING AREAS & KITCHEN… all caught up

YARD… cut back squash and tomato plants for recycling

APPOINTMENTS & TO DO… just a couple

BLOG… I guess this is where I'll be doing the countdown 😀 Can you believe it only 87 days until Christmas?  I'm working on the BLOGMAS 2019 schedule looking for ideas to make it interesting – Any suggestions?


CRAFTS/PROJECTS

… I'm finished some Christmas bulbs to match the new garland.
ON MY MIND Worried about my mom and step dad who both came home quite ill from their trip to Nova Scotia and praying they take care of themselves!

WHAT IS ON THE DVR, I LIKE OR ON THE LIST TO WATCH/SOMETHING INTERESTING I WATCHED I'm still sorting through new shows, but like quite a few of the new ones.  So many of my favorites have been killing off favorite characters which I know is their way of spicing things up, but I'm not sure I like it! 😀

I'M READING  I'm still reading:
Ava Miles' Merriams #3 Valley of the Stars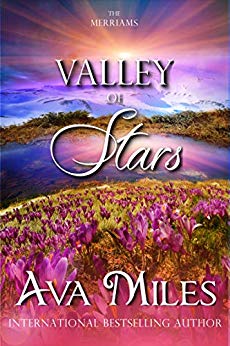 FAVORITE PHOTO FROM THE CAMERA So this appeared behind the house over the weekend along with all the digging flags.  Just hoping that whatever they're doing on the highway doesn't result in a power outage! Or affect the new fence, etc…

INSPIRATION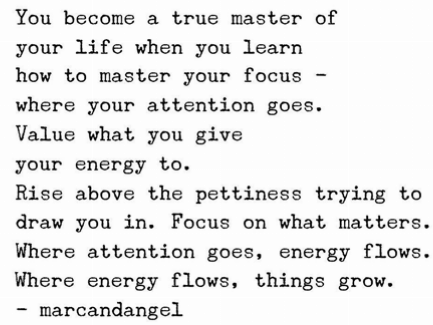 HEALTH & BEAUTY TIPS
HOMEMAKING/COOKING TIP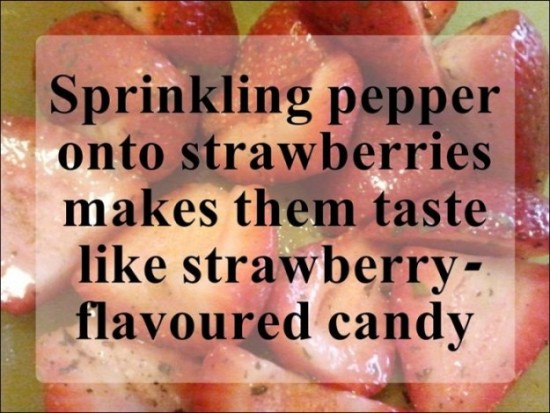 MENU PLANS FOR THE WEEK
MONDAY – TAMALE PIE with SWEET & SOUR TOMATOES
TUESDAY – HONEY GARLIC GLAZED CHICKEN
WEDNESDAY – MARMALADE MEATBALLS & SALAD with TARRAGON VINAIGRETTE
THURSDAY – C.O.R.N.
FRIDAY – CHICKEN FRIED CHICKEN with PEPPERED GRAVY
SATURDAY – MEATLOAF, BROCCOLI & MASHED POTATOES
SUNDAY – C.O.R.N.
My weekly links and pictures are now in a separate post 😀