We don't do a ton of Halloween decorating, but we do get enough kids to do enough.  The neighborhood does quite a bit too. This is our front porch decorations.  
This is George and Elmer right after we assembled them.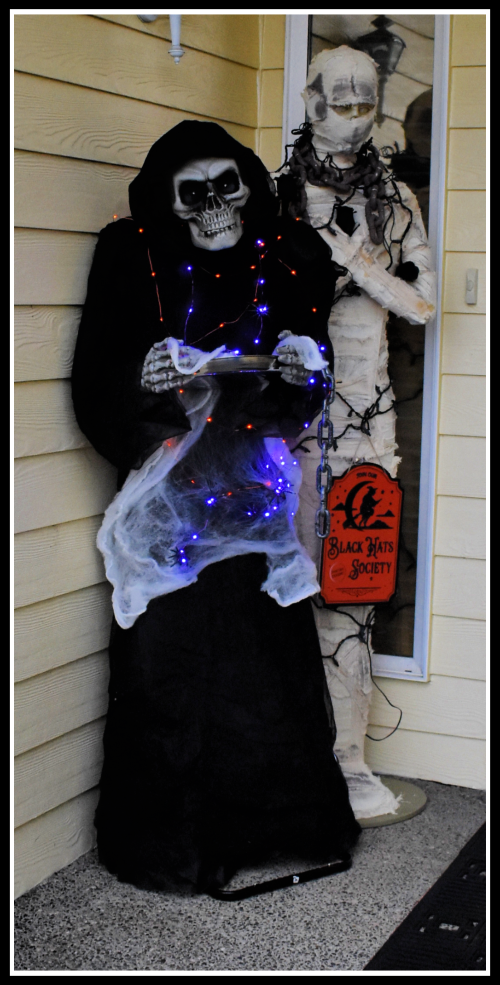 This is George and Elmer after it started getting dark.  The are on a timer, but are also motion activated so it was hard to get a picture.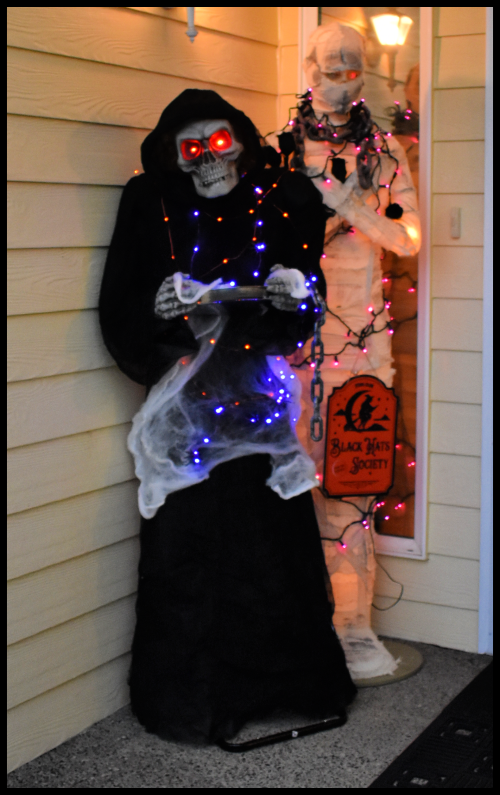 This is Wilbur my pumpkin totem.  He's unique that on the back side is Frosty the Snowman making him the perfect fall decoration – Halloween, Thanksgiving and Christmas all in a single decoration – just turn him around!