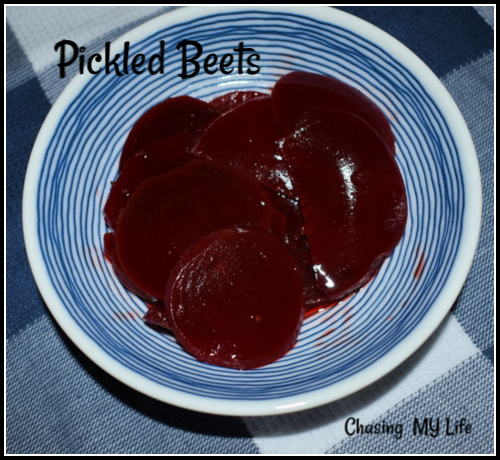 PICKLED BEETS
4 LARGE beets
¾ cup apple cider vinegar
¾ cup water
½ teaspoon sea salt
¼ cup sugar
Preheat oven to 350°.
Wash and trim beets, but leave 2-3 inches of tails on.
Cover baking sheet with foil and LIGHTLY spray with non-stick cooking spray.
Bake 35 minutes until fork tender.
Cool 30 minutes.
Trim again and rub off outer skin.
Slice ¼ inch thick or julienne and place in canning jar.
Whisk together water, vinegar, sugar and sea salt in saucepan until sugar and salt are dissolved.
Bring to a boil.
Cool 15 minutes.
Pour over beets and seal jars.
Refrigerate.