Be sure to join us for Happy Homemaker Monday and link up
with our host, Sandra at Diary of a Stay at Home Mom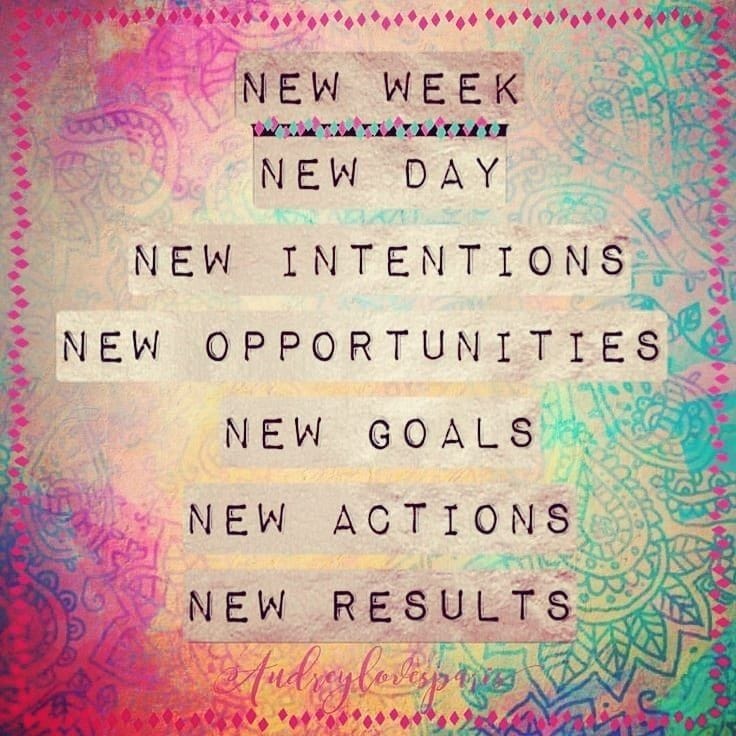 GOOD MORNING everyone.  I hope you had another GREAT week and an even better weekend.  Mine was super busy and I still need to visit many of you from last week – please forgive me for time getting away from me! This long Valentine's Day weekend has been productive and satisfying for me.  We watched Ford VS. Ferrari,  and 2 of 3 NASCAR races since the 3rd one was rain delayed until later this morning.

OUTSIDE MY WINDOW & THE WEATHER OUTSIDE & WHAT I'M WEARING LOL I'm wearing levis, a long sleeve t-shirt and UGG's, pretty much my standard uniform for this time of year.  The weather this week is about the same as last high 40's during the day, low 30's at night with bouts of rain, clouds and fog.

ON THE BREAKFAST PLATE Hot water, a banana and mixed berry yogurt
AS I LOOK AROUND THE HOUSE, WEEKLY TO DO LIST, HOUSE & CRAFT PROJECTS, APPOINTMENTS
LAUNDRY,

LIVING AREAS & KITCHEN

… Laundry itself is done, vacuuming is done, but I need to seal the laundry room and dining room from the "ant issue" of last week now that the deep clean is done.  The ants at this time of year are crazy!  They don't come after food, but do come in from the cold through electrical outlet and baseboards anywhere they can to get out of the cold and out of the rain water!!


YARD

… Hoping for a nice day or two to start cleaning out flower beds of moldy moss, but we'll see… this is a holdover from last week and I laugh because some of you felt it was nice to be able to do it this time of year, but it's not "nice" weather wise per se, but necessary to get rid of the ant issue once and for all.  So by nice, I mean not pouring down rain while being all bundled up to do the work!


CHORE I'M NOT LOOKING FORWARD TO

… LOL 😀 see any of the above!


APPOINTMENTS & TO DO

… I have grocery shopping and errands to do.


BLOG

… Not much other than a few recipes set to post this week.


TO RELAX THIS WEEK I'LL

… to me is synonymous with CRAFTS & PROJECTS… I still haven't found the time to do anything particularly fun, but still hope to.

WHAT IS ON THE DVR, I LIKE OR ON THE LIST TO WATCH/SOMETHING INTERESTING I WATCHED We watched several more episodes of Locke & Key and Anne with an E on Netflix.  There are a few cooking shows and Hallmark Valentine movies on the DVR to catch up on.
I'M READING I started reading Ava Miles Enchanting Sebastion from her BIG SKY series

FUNNY
INSPIRATIONAL
LIFE TIP
COOKING TIP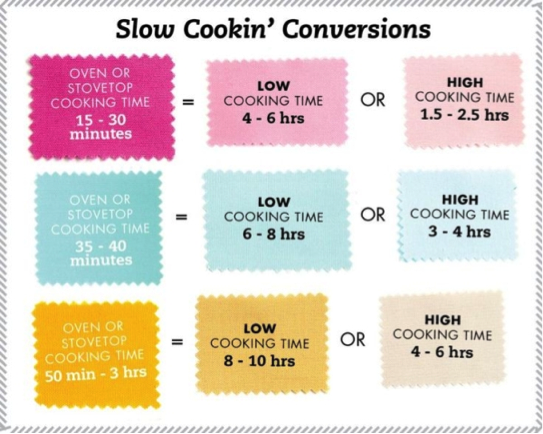 FAVORITE PHOTO FROM THE CAMERA
MENU PLANS FOR THE WEEK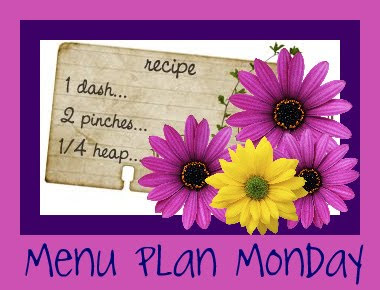 | | | | | | | | |
| --- | --- | --- | --- | --- | --- | --- | --- |
| | MONDAY | TUESDAY | WEDNESDAY | THURSDAY | FRIDAY | SATURDAY | SUNDAY |
| BREAKFAST | YOGURT & HOT WATER | YOGURT & HOT WATER | YOGURT & HOT WATER | YOGURT & HOT WATER | YOGURT & HOT WATER | APPLE FRENCH TOAST | S.O.S. |
| LUNCH | TURKEY & CHEESE WRAPS | GRILLED CHICKEN & TOMATOES | MEAT & CHEESE WRAPS | C.O.R.N. | SALAD & FRUIT | MILE POST 21 TRADING STORE | C.O.R.N. |
| DINNER | SLOW COOKER PORK CHOPS AND RICE | PASTA with MISO CREAM SAUCE | SLOW COOKER PHILLY CHEESE BEEF & RICE | C.O.R.N. | FARMER'S SALAD with BASIL VINAIGRETTE | TAGLIATELLE with ARTICHOKES | S.O.S. |
| DESSERT | | | | | | BLUEBERRY CREAM CHEESE MUFFINS | |
FEATURED PARTY LINKS FOR THIS WEEK