GOOD MORNING I hope everyone had a wonderful last week and is ready to work on this one – the last FULL one of September!  Can you believe that already? It's time to start thinking about the holidays. My neighbor put up really tacky Halloween lights (that only accentuate the fact that they don't care for their yard very well) over the weekend that really made me think about what this holiday season amid a pandemic will be like.  I know, strange correlation, but things will be so different for kids at Halloween, Thanksgiving and Christmas parties will be smaller, etc…

Be sure to join us for Happy Homemaker Monday and link up
with our host, Sandra at Diary of a Stay at Home Mom
OUTSIDE MY WINDOW & THE WEATHER OUTSIDE, WHAT I'M WEARING & HOW I'M FEELING THIS MORNING HA HA 😀 It seems like I have a uniform – levis and a comfy shirt.
I'm hopeful that the smoke and ash are in the past and that the rain we had last week as well as what is predicted this week is truly aiding the fire containment – it is now 38% contained and appears to be burning over itself as it is holding steady around 133,000 acres. Hopefully the other fires are receiving the same aid.

I'm also a bit on edge with having to deal with hubby's little sis and this probate/trust/house sale. Sure glad we hired a lawyer, but I still have to coordinate for hubby and his other 2 sisters.  Despite all the prayers that little sis would be above board and reasonable, she is still the same selfish person and is trying to make it all about her versus doing what the trust says or what is right – such a sad situation. 🙁 I just pray this next lawyer visit is more productive no matter what we have to do to move things forward.
ON THE BREAKFAST PLATE Coffee and black cherry yogurt
THIS WEEK'S TO DO LIST, PROJECTS & APPOINTMENTS


LAUNDRY & CLEANING




GROCERIES & ERRANDS

CAR REPAIRS ON TUESDAY

LAWYER CONFERENCE CALL OR TRIP DOWN?

START QUILTED CHRISTMAS PROJECTS


PROJECT RESEARCH & PAPERWORK

STORAGE SORTING & FINISH REPACKING BROKEN BOXES – couldn't do it last week because of the thick smoke and ash
WHAT'S ON THE DVR/TV


NETFLIX

– THE DEVIL ALL THE TIME – really strange movie!, finish season 3 Hart of Dixie, Cobra Kai


PRIME

– Eureka season 3


HULU

– 11-22-63

CRACKLE – My Favorite Martian with Bill Bixby and Ray Walston – I remember watching some reruns as a kid 😀


IMDb

– nothing last week

CABLE

– NASCAR (trucks, Xfinity and CUP series) – normally it would be ALL football and lots of it, but hubby is fed up with all the political aspects and is just not watching it much. We did see the Chargers and Chiefs as well as the Patriots and Seahawks last night.
I'M READING
Ava Miles Merriam's series book #6 A BREATH OF JASMINE
FAVORITE PHOTO FROM THE CAMERA
I can't actually say that this Sunrise is a "favorite" because of the circumstances that allowed it, but it is one of the only pictures I took last week besides the Peacock farm visit. 
We went to feed them stale bread and crackers one day.  The turkeys and squirrels were around in abundance too. The caretaker said no one had been to visit so they were all glad we were there. The ash was so thick! She said that these butterflies were there to lick the salt from the fallen ash – so weird! There were hundreds of them on the ground all around the park.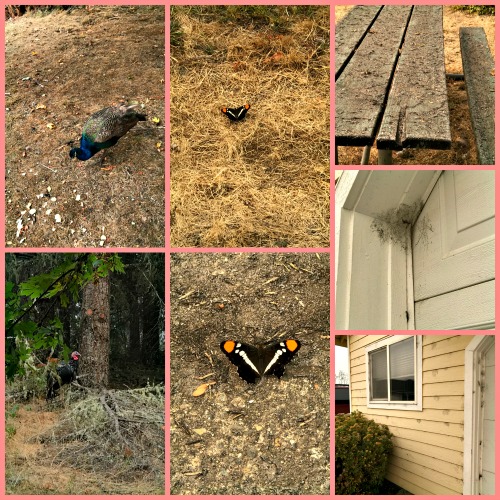 The spider webs have been so weird and appearing everywhere since the fire.  The ash makes them look sooooooo eerie!

INSPIRATIONAL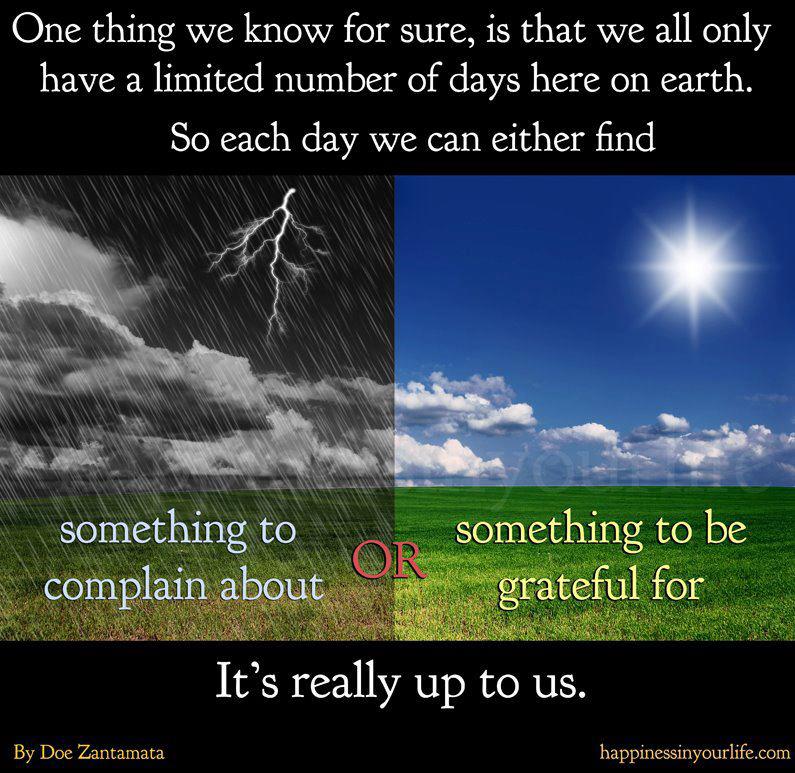 LIFE TIP
HOMEMAKING/COOKING TIP
MENU PLANS FOR THE WEEK
| | | | | | | | |
| --- | --- | --- | --- | --- | --- | --- | --- |
| | MONDAY | TUESDAY | WEDNESDAY | THURSDAY | FRIDAY | SATURDAY | SUNDAY |
| DINNER | UPDATE CHICKEN CONTINENTAL & SALAD | BASIL CHAMPAGNE PORK CHOPS & GREEN BEANS | C.O.R.N.  clean out refrigerator night | HONEY LIME PORK CHOPS & PINEAPPLE SLAW | PORK TENDERLOIN with WATERMELON SALSA | HONEY GARLIC CHICKEN & SALAD | CUBAN POT ROAST with CHEESY GREEN BEANS |
| DESSERT | | CHERRY ALMOND BUNDT CAKE & CHOCOCHIP OATMEAL RAISIN COOKIES | | | | | |
SUCCESSFUL RECIPE LINKS FROM LAST WEEK
FEATURED PARTY LINKS FOR THIS WEEK
RECIPES TO LOOK FOR THIS NEXT WEEK OR SO
CREAMY CHICKEN, STUFFING & GREEN BEAN CASSEROLE

BRAISED PORK POSOLE & WEEKNIGHT SHORTCUT
ITALIAN MEATBALLS IN RUSTIC TOMATO SAUCE