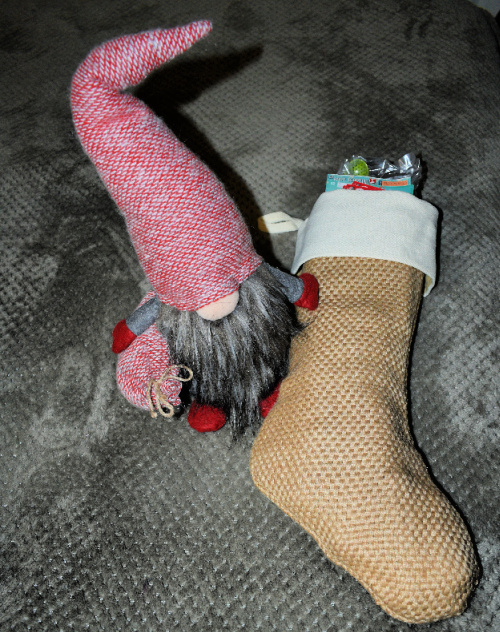 This is one of my favorite fun categories! Hubby and I do stockings for each other full of things we each like and are always looking for new ways to surprise each other.  I'm always on the look out for special little items that I tuck away all year long waiting for just this day.  Since the kids are grown hubby gets my FULL attention and he hates it (sort of) because he says he isn't as good at reciprocating the stocking process.  But, he tries hard and is getting better at it every year.  EVERY year though he complains about having to actually make things 'fit' into something stocking shaped. We usually find a way to sneak in a handful of lottery scratchers.

Bailey, our NISSE is watching over the stocking to keep hubby from peeking. 😀 but, here's a sneak peek of hubby's stocking for this year. It will have some of his favorite jerky, a few fun bottles of his favorite spirits, some "coal" whiskey stones, a pickle fork, new military themes "masks" as well as a FUN BAH HUMBURG mask for the holiday, various candies, some camo coasters for his drinks…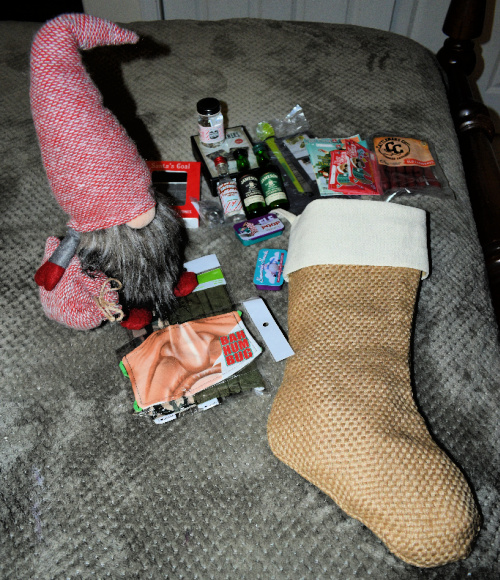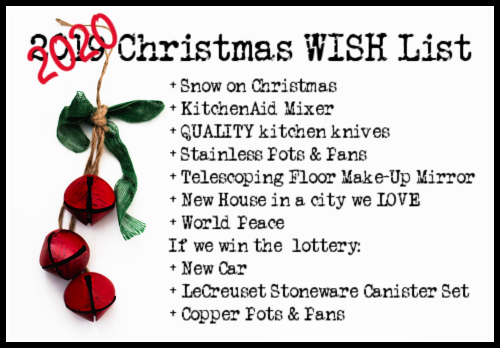 We also both have "wish" lists, but they are really small as we really don't need anything so once again we are always looking for the special item that will surprise the other. 😀 My list for this year hasn't changed much since this last year has been so full of pandemic drama and unanswered questions.