Be sure to join us for Happy Homemaker Monday and link up
with our host, Sandra at Diary of a Stay at Home Mom

I hope spring is treating you well and that you had a beautiful Easter holiday. Spring has FINALLY come to our area and we had a very quiet Easter here. I made an abbreviated menu and had a quiet and simple day 😀
While our lows are still in the high 30's, we are reaching the high 50's and low 60's during the day. It's now time for light layers as you never wear the same thing all day 😀

Hot water, cottage cheese and pineapple
THIS WEEK'S TO DO LIST, PROJECTS & APPOINTMENTS


LAUNDRY & CLEANING –

a couple loads of laundry, pack away Easter decorations, garden clean up, attach garden hoses…



GROCERIES & ERRANDS

pedicure and a BUNCH of little stops today to complete my to do list for the day



PAPERWORK & PHONE CALLS

I've been trying to get a hold of the same medical office to change an appointment time for a week without a call back and I'm getting VERY frustrated so will stop by there tomorrow while I'm in town.



RECIPE RESEARCH & MENU PLANNING

I spent a good deal of the weekend working on the April menu so I can use up the pantry and freezer items before we travel in May.



NETFLIX

We're still watching Stargate SG!, but we're up to season 7

REDBOX

We saw WW84 – not my favorite Wonder Woman movie
DISNEY+

Watched an episode of the Mighty Ducks which was pretty cute



CABLE –

Great American Food Truck Race, Easter Baking Challenge, GGG, DDD, Beat Bobby Flay, Spring Baking Challenge, Tournament of Champions, Clarice, Ellen's Game of Games, Bull, New Amsterdam, The Good Doctor, 911, 911 Lone Star, FBI, FBI Most Wanted, Young Sheldon, The Unicorn, Last Man Standing, MOM, Call Your Mother, NCIS, NCIS New Orleans, NCIS LA, Magnum PI, MacGyver, Blue Bloods, The Resident, Chicago series, Law & Order SVU – I was waiting for the new Law & Order with Elliott's return last week, but was a bit disappointed 🙁

I just downloaded a bunch of fun summer reads and hope to start one this week.
We did make it to the Tulip Festival last week. The day was beautiful, a bit chilly, but nice none the less. I got a few pictures, but the fields weren't in as much bloom as we had hoped because of the late winter. 🙁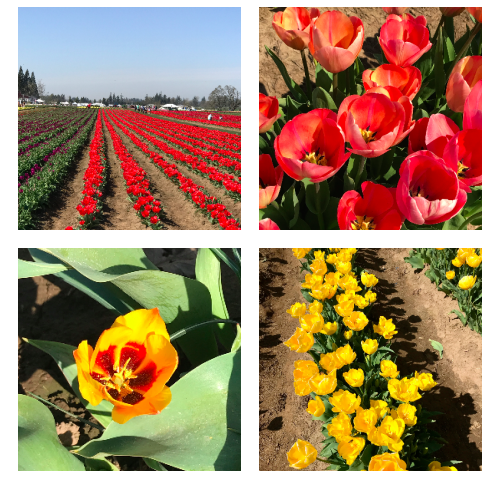 We bought this one for my mom for mother's day.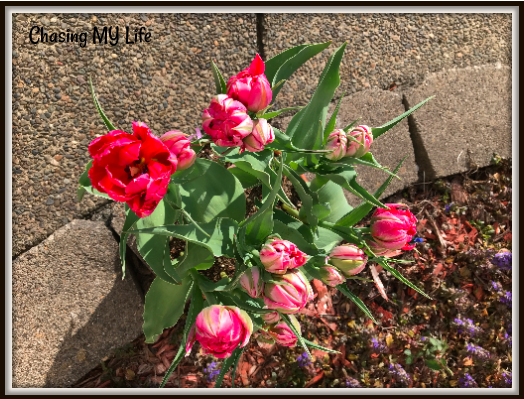 I've been doing this for years and it works wonderfully!
| | | | | | | | |
| --- | --- | --- | --- | --- | --- | --- | --- |
| | MONDAY | TUESDAY | WEDNESDAY | THURSDAY | FRIDAY | SATURDAY | SUNDAY |
| DINNER | PAD THAI | GARLIC LEMON CACIO E PEPE with ROASTED ARTICHOKES | PISTACHIO CRUSTED CHICKEN with TOMATO RICOTTA SALAD | CHICKEN BACON RANCH PULL APARTS and COLE SLAW | ENCHILADAS | BUFFALO CHICKEN PULL APARTS and OVEN BAKED FRENCH FRIES | BLT SPINACH ROLL-UPS and PASTA SALAD |
| DESSERT | | CINNAMON PEAR PLATZ | | | | | |