Sorry everyone – not sure how it happened, but I have gotten a few days behind, but WILL catch up today and tomorrow! Odd, because I'm actually ready for the holidays 😀  but I did get a bit overzealous with baking the past few days!
I wrapped as I went this year and boy did that make things easier than facing a large pill of gifts to wrap all at one time! I also went pretty simply with color coordinated papers, matching ribbons, cute little tags or their favorite character ornaments and colored twines.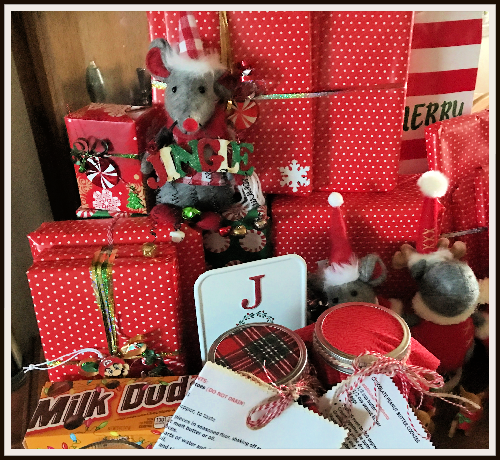 There are some of the MANY fun ideas to try ALL over PINTEREST, but these are some of my favorites!  These are also some simpler, but classic ideas! I LOVE that some of them are so creative and use plainer papers – papers that can be used year round and then spruced up for whatever the occasion is.