Jean over at Chit Chat with Jean is doing a word for the year and also a list of "22" things to accomplish in 2022. I like the way she thinks and realize that 2022 items would be unreasonable and using the last 2 numbers to do 22 items is completely acceptable, reasonable and even doable. Since this is my first time I don't have any 'leftovers" from last year and that makes me smile and approach this as even more possible.
After giving this serious thought I decided to join in. Will I be as successful? I'm not sure, but I'm seriously willing to give it a try. I'll do quarterly updates until the end of the year and then decide about 2023 😀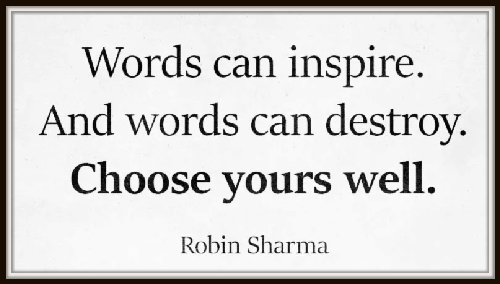 I took a DaySpring quiz to help me determine my word for the year. A couple of words I considered were Renewal and Restoration before finally deciding.
My word for the year is – DEVOTION – love, loyalty, or enthusiasm for a person, activity, or cause. I intend to find devotion in ALL people and ALL things in my life. If I can't find devotion for someone or something, then it shouldn't be in my life to begin with.

My list for 2022 is:
Do a Happy Homemaker Monday post each and every week

. This keeps me more on track and organized about my home life. Doing Happy Homemaker Monday so extensively helps keep me on track as it summarizes the past week and lays out a fairly concise plan for this week.


Do 1-2 devotionals every day

.

Follow a nightly skincare regime

– I borrowed this from Jean, but because it lined up with the new Clinique regime hubby bought me for Christmas. I have used this in the past, but have been choosing not to spend the money on myself. Fortunately for me hubby didn't agree. 😀

Complete 4 quilts

– at least 1 for each quarter.

Finish indexing the recipes

on my food blog, Savory Kitchen Table.

Finish indexing the recipes

on my Life blog, Chasing MY Life. When I merged my old blogspot blogs into this single blog it duplicated many things and added an "

ALL

" category that I am having to eliminate one by one so it's taking a

LONG

time.

Make a better effort to reach out and connect with friends and family more regularly

.
Learn YOGA or Pilates or both!

Take at least a 2 mile walk daily

.

Continue to downsize and declutter

EVERYTHING

.

Clean out photo files

that date back 13 years!

Create shutterfly photo albums

for 2019, 2018, 2017 and 2016.

Go through scrap recipe tote and eliminate all the recipes I will never try

– they're just not worth saving.

Do more drawing and painting

– at least one per month.

Focus on rewriting more recipes

to work for only 2 with no leftovers.

Volunteer at least once a month

for a community project.

Do a date weekend once a month

– exploring a new place we've never been before.

Clean out old files

and recycle or destroy old papers.

Clean out craft cabinets and donate

craft parts no longer needed.

Eat at least 1 piece of fruit daily

.
Do at least 1 random act of kindness every time I leave the house.

Read 36 books

. Hopefully it will be more, but I think this is a realistic goal.
What you think? Do you want to join in also?