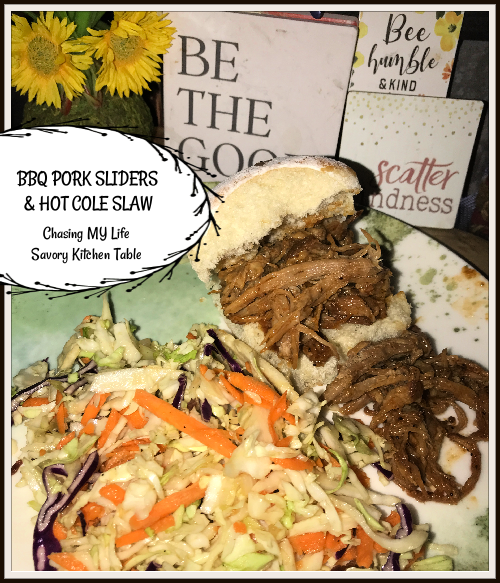 BBQ PORK SANDWICHES
2-4 pound boneless pork butt
8 ounces tomato sauce
16 ounces BBQ sauce (whatever your favorite is)
1 large onion, SMALL chopped
2 teaspoons chili powder
1 teaspoon cinnamon
1/2 teaspoon cumin
8 buns
Whisk together the tomato sauce, BBQ sauce, chili powder, cumin and cinnamon until well blended.

Stir in onion pieces.

Add mixture to a large dutch oven.

Generously season pork with FRESH ground sea salt and black pepper.

Submerge pork in sauce, turning to coat.

Bring to a boil and then immediately reduce to low and simmer 4 hours or until meat is tender and shreds easily.

Shred meat into sauce and keep warm until ready to serve.
NOTE: If you prefer this can be baked in the oven using the same pan and time frame.